Im Althoff Seehotel Überfahrt, idyllisch am Tegernsee gelegen, glänzen im September nicht nur die fünf Sterne am Eingang des Hotels, sondern auch die schönsten Kostbarkeiten aus den großen Epochen der Automobilgeschichte. Der Concours d'Élégance Tegernsee (https://www.concours-tegernsee.de/)  ist ein Schönheitswettbewerb für historische Automobile, die um die Gunst von Jury und Publikum wetteifern. Bei dieser offiziellen FIVA-A-Veranstaltung sind die automobilen Klassiker Kunstobjekt, Kulturgut sowie Fahrzeug zugleich und vermitteln das Lebensgefühl einer Epoche, in der Automobile mehr waren als nur ein Fortbewegungsmittel. Am Tegernsee treffen genussfreudige Menschen auf seltene Fahrzeuge: Für Liebhaber von Oldtimern ist diese Veranstaltung ein Höhepunkt im Terminkalender. Der Concours d'Élégance Tegernsee ist einer der wenigen weltweit anerkannten FIVA-A-Concours und blickt zurück auf eine langjährige Tradition, deren Ursprung im Residenzschloss Ludwigsburg liegt.  
Concours d'Élégance zu Gast im Althoff Seehotel Überfahrt
Teilnehmer und Gäste des Concours d'Élégance Tegernsee werden im Althoff Seehotel Überfahrt kulinarisch verwöhnt. Elegant, edel, zurückhaltend. In dem 5-Sterne Elegant Nature Hotel am Tegernsee erwartet den Gast ein erlesenes Ambiente, das bei ausgewählten Speisen und Getränke ganz unaufgeregt den weiten Blick auf den Tegernsee, die umliegenden Berge und die präsentierten Automobile lenkt.  
Die Zulassung zum Concours d'Élégance Tegernsee erfolgt ausschließlich auf Bewerbung und nach abschließender Zustimmung des Auswahlgremiums. Die Teilnehmerzahl ist auf insgesamt 40 Fahrzeuge aller Marken und Typen limitiert.  
Abteilung 1:  Historische Fahrzeuge der Baujahre 1886 bis 1970 gebaut / aufgebaut  
Abteilung 2:  Neo Classics® – moderne Klassiker der Baujahre 2000 bis 2020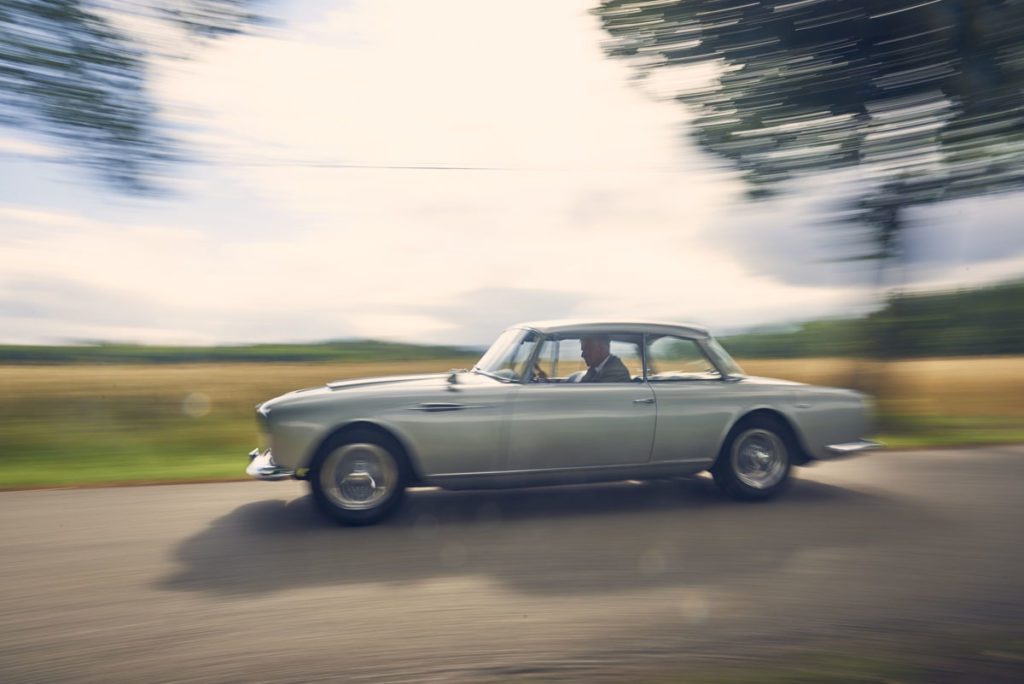 Sie werden vor Ort nach historischen, technischen und ästhetischen Aspekten, nach ihrer Sicherheit, Authentizität sowie Eleganz und der Raffinesse ihres Designs selektiert und von einer unabhängigen internationalen Fachjury nach den Regeln der FIVA bewertet. Ein offizieller FIVA-Steward begleitet die Veranstaltung und die Bewertung der Fahrzeuge.  Am Freitag bildet zur Einstimmung der bayerische Abend einen deftigen Auftakt für das besondere Wochenende – eine ideale Möglichkeit zum zwanglosen Austausch mit Gleichgesinnten bei fachsimpelnden "Benzingesprächen". Der Samstag klingt nach der Ausfahrt "Seeblick" mit Mittagessen sowie der Jurierung der Fahrzeuge mit einem Galaabend als gesellschaftlichem und kulinarischem Höhepunkt aus. Am Sonntag stehen nach einem zünftigen Weißwurstfrühstück wieder ganz die außergewöhnlichen Automobile im Mittelpunkt: Es folgen die Prämierungen und die Überreichung der Awards in den einzelnen Fahrzeugklassen. Mit der Kür "Best of Show" in jeder Abteilung als krönendem Abschluss endet der Concours d'Élégance Tegernsee 2020.
Hier geht's zu den verschiedenen Teilnahmemöglichkeiten: https://www.concours-tegernsee.de/
Fotos: ©Concours Tegernsee
Die unbefugte Verwendung und / oder Vervielfältigung von redaktionellen oder fotografischen Inhalten von Classic-Car.TV ohne ausdrückliche und schriftliche Genehmigung des Herausgebers ist strengstens untersagt. Auszüge und Links dürfen verwendet werden, sofern Classic-Car.TV mit einem angemessenen und spezifischen Verweis zum ursprünglichen Inhalt, vollständig und eindeutig in Verbindung gebracht wird.

The unauthorized use and/or duplication of any editorial or photographic content from Classic-Car.TV without express and written permission from the publisher is strictly prohibited. Excerpts and links may be used, provided that full and clear credit is given to Classic-Car.TV with appropriate and specific direction to the original content.