Der Concours of Elegance, präsentiert von A. Lange & Söhne, hat sein speziell kuratiertes Herzstück für 2020 enthüllt. Eine Aufstellung der McLaren F1 GTRs, die 1995 bei den 24 Stunden von Le Mans den 1., 3., 4. und 5. Platz belegten. Vom 4. bis 6. September findet in den spektakulären Brunnengärten des Hampton Court Palace der Concours of Elegance "25 Jahre McLarens einzigartige Motorsportleistung" statt.
Das Herzstück von Concours of Elegance ist nur den außergewöhnlichsten Fahrzeugen oder erstaunlichen Motorleistungen vorbehalten, zu denen in der Vergangenheit das 1-2-3-4-6-Finish des Jaguar D-Type in Le Mans gehörte. Die Leistung des McLaren F1 GTR ist jedoch umso bemerkenswerter, als ein motorsportbereiter McLaren F1 nie Teil des Produktionsplans war.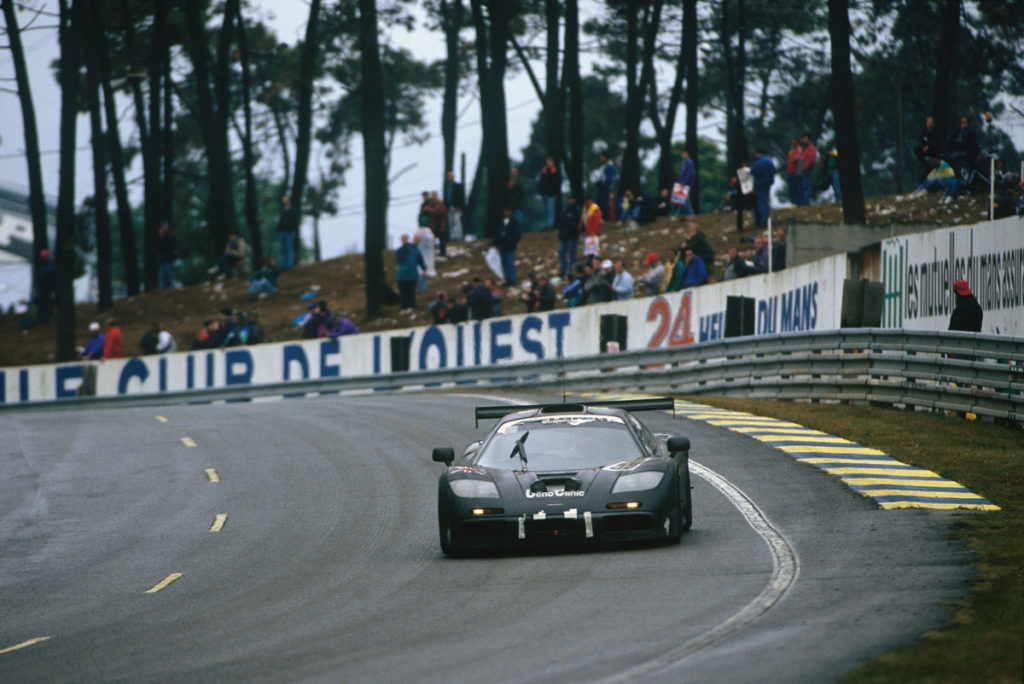 Der McLaren F1 GTR war ein nachträglicher Gedanke, der von F1-Kunden gefordert wurde, die ihre Autos zum Rennen bringen wollten. Zu diesem Zweck begann der F1 GTR im Januar 1995 mit den Tests. Das 24-Stunden-Rennen von Le Mans war nur noch fünf Monate entfernt und trat nicht nur gegen modifizierte Serienautos, sondern auch gegen Prototypen an, die speziell für Langstreckenrennen entwickelt wurden. Der F1 GTR gewann unbeeindruckt einen der umfassendsten Motorsport-Siege aller Zeiten und belegte vier der fünf besten Plätze insgesamt und die vier besten GT1-Plätze. Die Leistung sollte nicht unterschätzt werden. Mit nur wenigen Modifikationen am Straßenauto schlug der F1 GTR viele Fahrzeuge, die speziell für die Strecke entwickelt und konstruiert wurden, in einem Rennen, das in nur 24 Stunden eine ganze Saison dauert.
Alle vier Autos werden beim Concours of Elegance 2020 nebeneinander geparkt. das siegreiche Kokusal Kaihatsu-Rennauto, das drittplatzierte Harrods-Auto von Andy Wallace, Derek Bell und Justin Bell, das viertplatzierte Gulf Racing F1 GTR und das Giroix Racing Team F1 GTR, das den fünften Platz belegte.
Fotos: ©McLaren
Die unbefugte Verwendung und / oder Vervielfältigung von redaktionellen oder fotografischen Inhalten von Classic-Car.TV ohne ausdrückliche und schriftliche Genehmigung des Herausgebers ist strengstens untersagt. Auszüge und Links dürfen verwendet werden, sofern Classic-Car.TV mit einem angemessenen und spezifischen Verweis zum ursprünglichen Inhalt, vollständig und eindeutig in Verbindung gebracht wird.
The unauthorized use and/or duplication of any editorial or photographic content from Classic-Car.TV without express and written permission from the publisher is strictly prohibited. Excerpts and links may be used, provided that full and clear credit is given to Classic-Car.TV with appropriate and specific direction to the original content.