Einen Eckpfeiler der Entwicklung von Bugatti stellt der Bugatti Type 30 dar. Acht Zylinder, zwei Liter Hubraum, 100 PS und Geschwindigkeiten bis zu 145 km/h – das waren vor 100 Jahren die Kennzahlen eines echten Sportwagens für die Straße. Bugatti brachte 1922 den Type 30 als neuestes Serienautomobil auf den Markt. Neben der gesteigerten Leistung beeindruckte das Modell mit vielen technischen Innovationen.
Der Achtzylindermotor des Type 30 besteht aus zwei Vierzylinderblöcken, einem Gehäuse für die obenliegende Nockenwelle und einem fest mit dem Rahmen verbundenen Monoblock-Kurbelgehäuse. Ein Jahr zuvor hatte Ettore Bugatti einen Dreiliter-Achtzylindermotor geplant und ihn in den Type 28-Prototyp von 1921 eingebaut. Ettore konstruierte den Motor jedoch nach einer Änderung des Grand-Prix-Reglements, das den Hubraum auf zwei Liter begrenzte.
Die Königswelle befindet sich an der Vorderseite des Motors und überträgt die Umdrehungen der Kurbelwelle auf die Nockenwelle. Dieses koordiniert zwei oben liegende Einlassventile und ein größeres Auslassventil für einen schnellen Gaswechsel – wie es bereits in einem von Ettore Bugatti konstruierten Flugzeugmotor der Fall war. Die Zündkerzen werden zunächst durch Magneto-Doppelzündung und anschließend durch Batteriezündung gezündet. Zwei Zenith-Vergaser versorgen den Achtzylinder mit ausreichend Luft-Kraftstoff-Gemisch, links befinden sich zwei Vierfach-Auspuffkrümmer. Je nach Einsatzszenario und Konfiguration leistet der Motor zwischen 75 und 100 PS. Mit Geschwindigkeiten im Bereich von 120 bis 145 km/h war der Typ 30 eines der schnellsten Serienautomobile seiner Zeit. Der Fahrer aktivierte mit der rechten Hand die vier Vorwärtsgänge und einen Rückwärtsgang.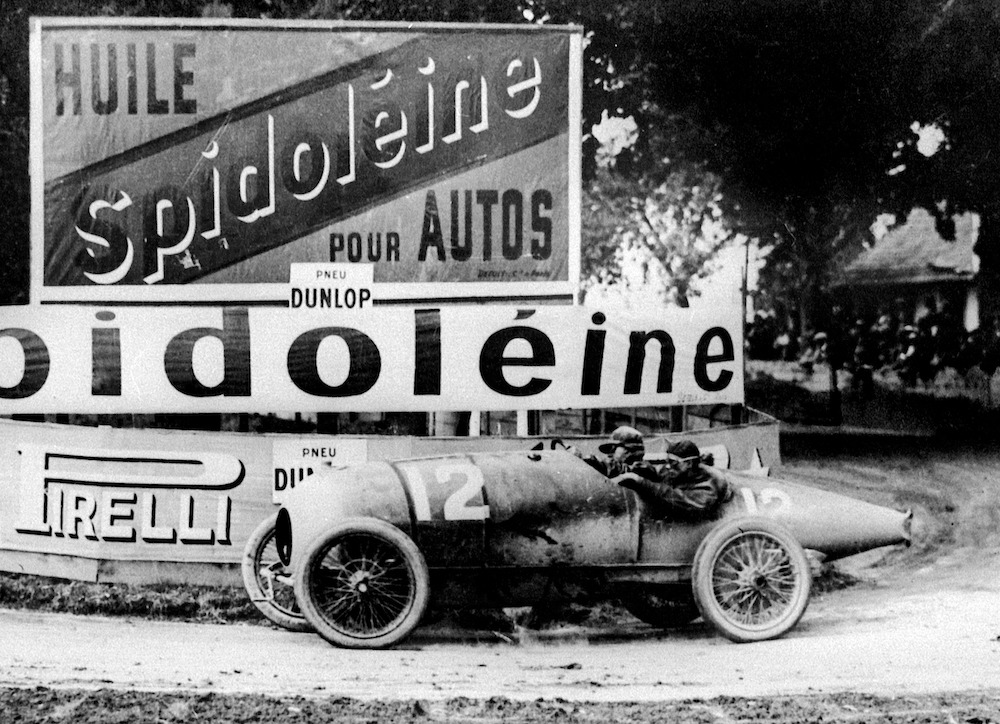 Der Typ 30, das auch das erste Serienfahrzeug von Bugatti mit Vorderradbremsen, während andere Autos nur über die Hinterachse bremsten.
Ettore Bugatti steigerte auch den Komfort beim Type 30 weiter. Ein mehrschichtiges Lederpaket absorbierte die Stöße, die durch allgemein schlechte Straßenverhältnisse verursacht wurden.
Zwischen 1922 und 1926 wurden Variationen der Karosserie des Typ 30 entwickelt, darunter sportliche viersitzige Tourer sowie zweisitzige Coupés und Cabriolets. Auf Basis des Typ 30 fertigten Karosseriebauer sogar individuelle Formen. Auch der Rennwagen Typ 32 "Panzer" mit seiner stromlinienförmigen Karosserie und einer Höchstgeschwindigkeit von bis zu 160 km/h basierte auf dem Typ 30.
Fotos: ©Bugatti
Die unbefugte Verwendung und / oder Vervielfältigung von redaktionellen oder fotografischen Inhalten von Classic-Car.TV ohne ausdrückliche und schriftliche Genehmigung des Herausgebers ist strengstens untersagt. Auszüge und Links dürfen verwendet werden, sofern Classic-Car.TV mit einem angemessenen und spezifischen Verweis zum ursprünglichen Inhalt, vollständig und eindeutig in Verbindung gebracht wird.

The unauthorized use and/or duplication of any editorial or photographic content from Classic-Car.TV without express and written permission from the publisher is strictly prohibited. Excerpts and links may be used, provided that full and clear credit is given to Classic-Car.TV with appropriate and specific direction to the original content.