Der Oldtimer-Markt hat sich – zumindest in Großbritannien – in Corona-Zeiten als relativ sicherer Hafen erwiesen. Zu diesem Schluss kommt der Hagerty UK Classic Index, der die Top 50 der für den britischen Markt aussagekräftigsten Autos beobachtet. Der Leitfaden, der mehr als 40.000 Werte von Oldtimern im Wert von insgesamt £570 Millionen erfasst, zeigt Trends auf, die darauf hindeuten, dass sich der britische Oldtimer-Markt trotz (oder vielleicht gerade wegen) COVID-19 in einem gesunden Zustand befindet.
In den letzten Monaten musste sich der Oldtimer-Markt anpassen und sich überwiegend online bewegen. Die Unternehmen, die entweder bereits in hochwertige Online-Verkaufsplattformen investierten oder agil genug waren, um sich schnell anzupassen, haben sich gut behauptet.
Doch im Gegensatz zu anderen Wirtschaftsbereichen deuten die Daten darauf hin, dass die Marktaktivitäten im Vergleich zu 2019 deutlich zugenommen haben. Oldtimer sind ein emotionales Kauferlebnis und die Pandemie ist eine emotionale Zeit.
Laut Hagerty UK Classic Index hat sich der Oldtimer-Markt in einer Zeit beispielloser Unsicherheit als bemerkenswert widerstandsfähig erwiesen. Seit dem letzten Bericht im Mai 2020 haben die Durchschnittswerte (Mittelwerte) einen Gesamtanstieg von 0,85% gezeigt.
Neun Autos verloren an Wert, sechs stiegen an und 35 blieben statisch.
Mit einer Ausnahme handelt es sich bei den Autos, die im Wert gestiegen sind, allesamt um "moderne Klassiker" – Autos mit hohem Leistungsanspruch, die an die Ära der 1980er Jahre erinnern und die viele der Käufer im Alter über 40 Jahre besitzen möchten. Die Ausnahme ist der Morgan 4/4, der einen bescheidenen finanziellen Anstieg verzeichnet.
Oldtimer, die an Wert verloren haben, waren in der Regel Autos, die im letzten Jahrzehnt schnell an Wert gewannen. So hat zum Beispiel die Begeisterung über die frühen Land Rover und Range Rover nachgelassen, und die Preise scheinen sich eingependelt zu haben.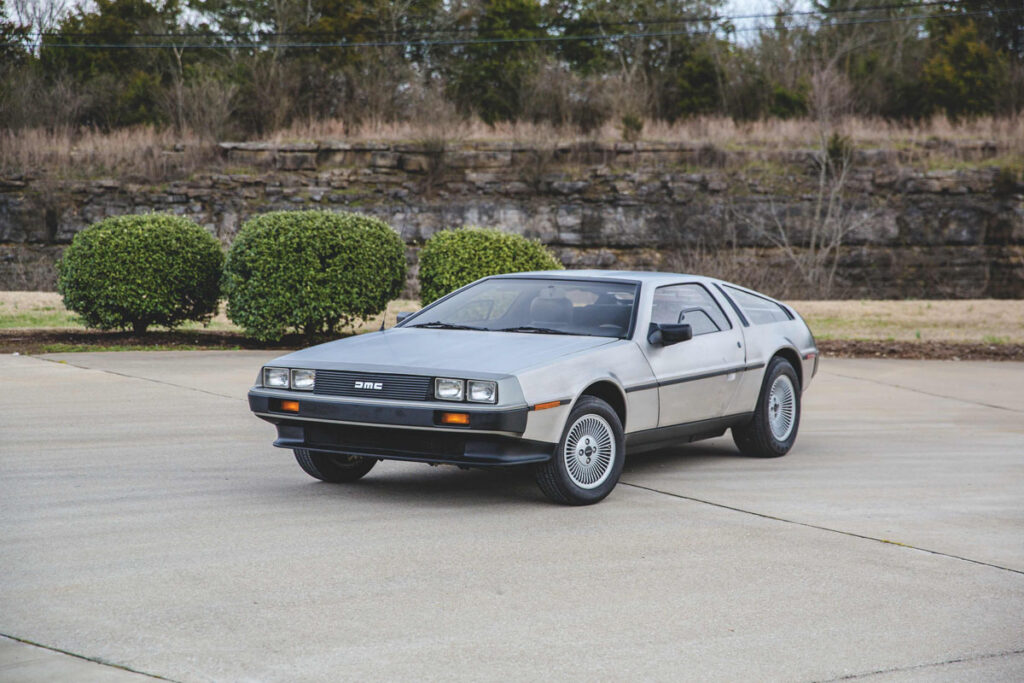 Zu den Absteigern gehören Klassiker wie der Daimler SP250 Dart, der Aston Martin Lagonda S2 und der DeLorean DMC-12. Alle sind im gemeldeten Wert gesunken.
Der Abwärtstrend der Werte des Ferrari 308GTB hat nachgelassen, und auch der Fall des Willys MB Jeeps hat sich beruhigt. Der vorherige stetige Anstieg des BMW 2002tii und die hohen Gewinne des Ford Sierra RS Cosworth haben sich ebenfalls eingependelt.
Die wichtigsten Autos des Hagerty-Reports:
Aufsteiger 
VW Golf GTi Mk 1 1.6 – Rise of 13.82% in quarter (avg value up from £15,200 to £17,300)
Audi Quattro – Rise 3.84% (£46,225 to £48,000)
Morgan 4/4 Series V – Rise 2.13% (£28,225 to £28,825)
Porsche 944 Turbo – Rise 1.45% (£20,625 to £20,925)
Peugeot 205 GTI 1.6 – Rise 0.93% (£16,150 to £16,300) 
Absteiger
DeLorean DMC 12 – Down 6.82% in quarter (avg value down from £30,262 to £28,200)
Daimler SP250 Dart – Down 5.26% (£41,337 to £39,162)
Range Rover Classic 2 door – Down 4.97% (£38,750 to £36,825)
Aston Martin Lagonda S2 – Down 2.37% (£53,798 to £52,525)
Land Rover Series 1 – Down 1.35% (£29,700 to £29,300)
Gleichbleibend
BMW 2002 tii – Previously up 4.26% and 0.68% in last two updates (avg £29,575)
Ford Sierra RS Cosworth – Previously up 13.74% and 3.64% (avg £48,550)
Willys MB Jeep – Previously down -8.61% and -4.31% (avg £21,075)
Ferrari 308 GTB standard – Previously down -2.62% and -2.97% (avg £52,250)
Ford Escort Mexico – Now unchanged since Feb 2018 (avg £29,800)
Ausführliche Daten unter https://www.hagerty.co.uk/articles/calm-amidst-the-storm/
Fotos: ©Hagerty Report
Die unbefugte Verwendung und / oder Vervielfältigung von redaktionellen oder fotografischen Inhalten von Classic-Car.TV ohne ausdrückliche und schriftliche Genehmigung des Herausgebers ist strengstens untersagt. Auszüge und Links dürfen verwendet werden, sofern Classic-Car.TV mit einem angemessenen und spezifischen Verweis zum ursprünglichen Inhalt, vollständig und eindeutig in Verbindung gebracht wird.

The unauthorized use and/or duplication of any editorial or photographic content from Classic-Car.TV without express and written permission from the publisher is strictly prohibited. Excerpts and links may be used, provided that full and clear credit is given to Classic-Car.TV with appropriate and specific direction to the original content.