Am Sonntag, 13. Juni 2021 können die Museumsbesucher und Interessierte erleben, dass der osteuropäische Fahrzeugbau mehr zu bieten hatte als nur Ladas und Trabis. Denn das Technik Museum Sinsheim lädt bereits zum sechsten Mal alle Fortbewegungsmittel, gebaut in den ehemaligen Ostblock-Staaten, zum Corona-konformen Ostalgie Treffen in den Kraichgau ein.
Das blecherne Knattern eines Trabanten, des Sachsenporsches, ist schon von weitem zu hören und die bunten Simson- und MZ-Maschinen sind durchaus ein Blickfang. So war der Barkas, der Bulli des Ostens, meist als Dienstfahrzeug der Polizei oder Feuerwehr unterwegs. Eine Rarität hingegen ist der Saporoshez, ugs. "Fiatowitsch". Dieser robuste Kleinwagen, hergestellt in der ukrainischen Stadt Saporischschja, erinnert an die damaligen Kleinwagen von Fiat. Natürlich darf die Oberklasse des sowjetischen Automobilbaus nicht fehlen, der GAZ Wolga sowie Pobeda und erst recht nicht der GAZ Tschaika, eine ehemalige Staatslimousine. Riesige Heckflossen, Weißwandreifen und Luxusausstattung lassen dabei sofort an die US- Straßenkreuzer denken – wäre da nicht der silberne Hirsch als Kühlerfigur. Andere Wagen hingegen sind frei von jeglichem Luxus und waren eher etwas für die ganz Hartgesottenen, so der Lada Niva – welcher heute immer mehr auf deutschen Straßen unterwegs ist. Tonnenschwere LKWs sowie seltene Exemplare wie der Skoda 110 R, der Tatra 603 oder der Jugo 45 sorgen für osteuropäisches Flair im Kraichgau.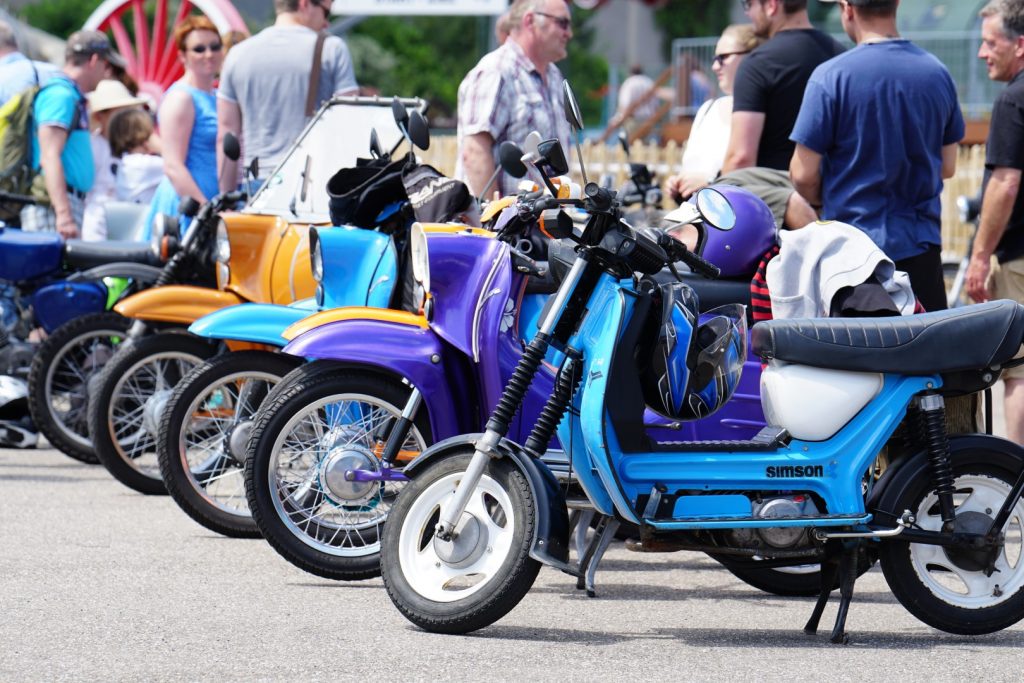 Ob nun Lada, GAZ, MZ oder Wartburg – das Museumsteam erwartet auch dieses Jahr einige Clubs und zahlreiche osteuropäische Fortbewegungsmittel. Jeder Interessierte ist bei dem Ostalgie Treffen willkommen – eine Teilnahmegebühr wird nicht erhoben. Einzig zwei Bedingungen müssen erfüllt sein: Das Fortbewegungsmittel entstand in den ehemaligen Ostblock-Staaten und das noch vor 1990.
Wer also seltene Fahrzeuge, wie beispielsweise einen Sportwagen Melkus RS 1000 GTR, Kuriositäten wie eine "Harley-Davidson Schwalbe" oder aber die ehemalige Staatslimousine von Leonid Breschnew bestaunen, erste Kontakte knüpfen, sich heimisch fühlen oder einfach nur den besonderen Ostalgie-Flair genießen möchte, ist am Sonntag, 13. Juni 2021 von 9 bis 16 Uhr in Sinsheim genau richtig. Ein passendes kulinarisches Angebot runden das Ostalgie Treffen in Sinsheim ab. Der Eintritt auf das Areal ist für Besucher frei. Alle Informationen zum Treffen und zur baldigen Anmeldung gibt es unter www.technik-museum.de/ostalgie.
Fotos: ©Technik Museum Sinsheim
Die unbefugte Verwendung und / oder Vervielfältigung von redaktionellen oder fotografischen Inhalten von Classic-Car.TV ohne ausdrückliche und schriftliche Genehmigung des Herausgebers ist strengstens untersagt. Auszüge und Links dürfen verwendet werden, sofern Classic-Car.TV mit einem angemessenen und spezifischen Verweis zum ursprünglichen Inhalt, vollständig und eindeutig in Verbindung gebracht wird.

The unauthorized use and/or duplication of any editorial or photographic content from Classic-Car.TV without express and written permission from the publisher is strictly prohibited. Excerpts and links may be used, provided that full and clear credit is given to Classic-Car.TV with appropriate and specific direction to the original content.