Ein Adventstreffen in adrenalinhaltiger Stimmung feiert die Toyota Collection: Die große Fahrzeugsammlung auf dem Gelände von Toyota Deutschland (Toyota Allee 2, 50858 Köln) öffnet am Samstag, 4. Dezember, von 10 bis 14 Uhr ihre Tore und dies mit dem neuen Mitglied der Toyota Gazoo Racing Familie, dem GR86 (das Fahrzeug ist noch nicht homologiert und nicht bestellbar. Der Verkauf startet in 2022). Wie immer ist der Eintritt frei.
Auch bei diesem Public Opening genießt die Gesundheit aller Gäste besondere Priorität, deshalb werden natürlich alle aktuellen behördlichen Auflagen eingehalten. Die Gäste dürfen das Gelände daher nur nach erfolgter Online-Registrierung und entsprechend der 2G-Regel (Zutritt für geimpfte oder genesene Personen) betreten. Die Registrierung und Buchung von personalisierten Tickets, ist ab sofort möglich unter http://www.toyota-collection.de.
Gerade erst hat Toyota Gazoo Racing die FIA Langstrecken-Weltmeisterschaft (WEC) gewonnen – als erstes Team, das alle Rennen einer Saison gewonnen hat. In Le Mans feierte Toyota Gazoo Racing im August den ersten Hypercar-Triumph und den vierten Sieg in Folge und auch in der FIA WRC Rallye-Weltmeisterschaft führt Toyota Gazoo Racing in der Herstellerwertung vor dem letzten Lauf in Italien.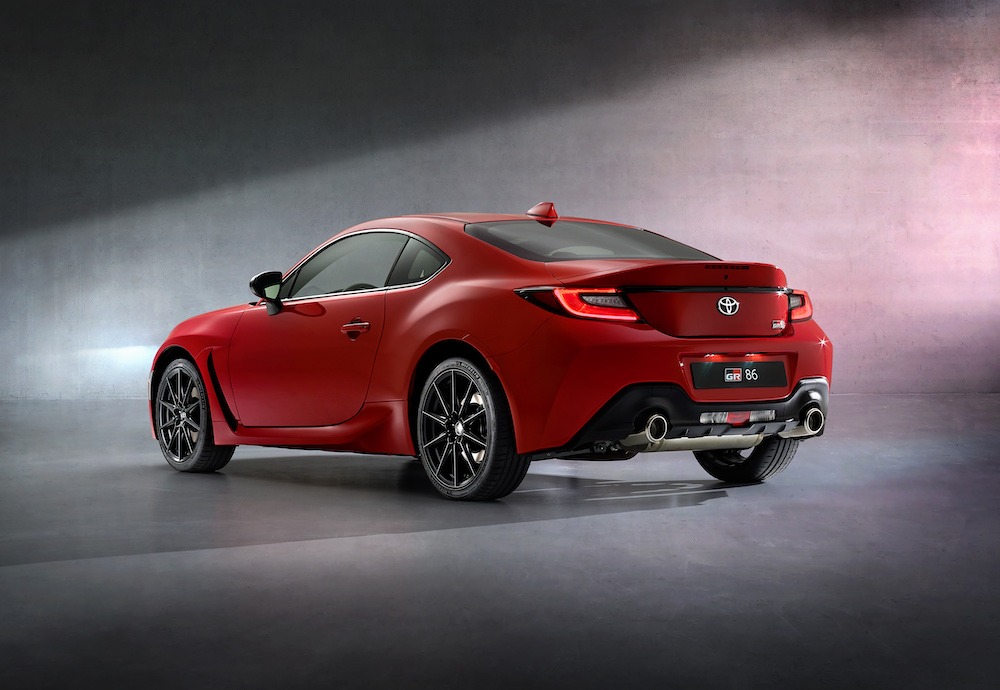 Nicht fehlen dürfen beim Debüt des GR86 die ebenfalls in Zusammenarbeit mit Toyota Gazoo Racing entwickelten Sportler Toyota GR Supra (Kraftstoffverbrauch kombiniert: 7,5 l/100 km, CO2-Emissionen kombiniert: 170 g/km) und GR Yaris (Toyota GR Yaris: Kraftstoffverbrauch kombiniert nach WLTP 8,2l/100 km, CO2-Emissionen kombiniert nach WLTP 186 g/km) und beim obligatorischen Parkplatztreffen der Toyota Community vor der Toyota Collection werden gewiss auch weitere Dynamiker mit Motorsportgenen wie der Toyota Yaris GRMN vertreten sein. Wer dagegen auf der Suche nach einem passenden Weihnachtsgeschenk ist, findet vielleicht beim Stand von Toyota Classic Parts geeignete Ideen und Präsente. Unverzichtbar für jeden Toyota Fan ist dabei die 2022er Ausgabe des streng auf 400 Einheiten limitierten und nummerierten Wandkalenders von Toyota Classic, der Begegnungen Klassiker aus der Toyota Collection mit aktuellen Modellen kunstvoll inszeniert. So trifft ein früher Toyota Yaris Cup-Renner auf seinen modernen Nachfolger Toyota GR Yaris.
Fotos: ©Toyota
Die unbefugte Verwendung und / oder Vervielfältigung von redaktionellen oder fotografischen Inhalten von Classic-Car.TV ohne ausdrückliche und schriftliche Genehmigung des Herausgebers ist strengstens untersagt. Auszüge und Links dürfen verwendet werden, sofern Classic-Car.TV mit einem angemessenen und spezifischen Verweis zum ursprünglichen Inhalt, vollständig und eindeutig in Verbindung gebracht wird.

The unauthorized use and/or duplication of any editorial or photographic content from Classic-Car.TV without express and written permission from the publisher is strictly prohibited. Excerpts and links may be used, provided that full and clear credit is given to Classic-Car.TV with appropriate and specific direction to the original content.