In diesem Jahr jährt sich das Goodwood Revival (17. bis 19. September) zum 70. Mal. In diesem Jahr würdigt das Festival zwei Ereignisse, die 1951 stattfanden: das Festival of Britain und die Gründung der National Hot Rod Association.
Im Sommer 1951 strömten Millionen von Besuchern zum Festival of Britain auf der Londoner South Bank, sechs Jahre nach dem Ende des Zweiten Weltkriegs und hundert Jahre nach der Weltausstellung von 1851. Das Festival förderte die britische Wissenschaft, Technologie, das Industriedesign, die Architektur und die Künste und erwies sich als "Leuchtturm des Wandels", der dazu beitrug, die britische Kunst, das Handwerk, das Design und den Sport für eine ganze Generation neu zu gestalten.
Zur Feier des Tages wird Goodwood am Tor 2 des Motor Circuit ein Stück dieser Festivalatmosphäre nachstellen. Mit bunten "Lollipops" in den Bäumen und geometrischen Mustern auf den Gebäuden wird es Anspielungen auf die leuchtenden Farben des Festival of Britain geben, und auch das berühmte Wandgemälde "Hans Tisdall Cockerel" wird nachgebildet.
Goodwood wird auch die Festival of Britain Trophy wieder aufleben lassen, die erstmals 1951 beim Pfingsttreffen auf dem Goodwood Motor Circuit stattfand, inspiriert von den Ereignissen auf der Londoner South Bank. In diesem Jahr wurde die Goodwood Trophy anlässlich des 70-jährigen Jubiläums des Festival of Britain umbenannt und wird von einigen der besten Grand-Prix- und Voiturette-Autos der 1930er und 40er Jahre bestritten, die die Atmosphäre der Zwischenkriegszeit wieder aufleben lassen, wenn englische Rennautos gegen Maseratis, Alfa Romeos und Talbots antreten.
Im Jahr 2021 jährt sich die Gründung der National Hot Rod Association in Amerika durch Wally Parks zum 70. Mal, und Goodwood hofft, eine der größten Zusmmentreffen dieser wilden Maschinen in Europa zu veranstalten, mit dem Ziel, ein Auto für jedes Jahr des NHRA-Alters zu haben. Dieses kultige Stück Amerika wird auf einer Gasoline Alley mit Tribünen, einer nachgebildeten Rennstrecke, einer Performance-Bühne und Tanz gefeiert.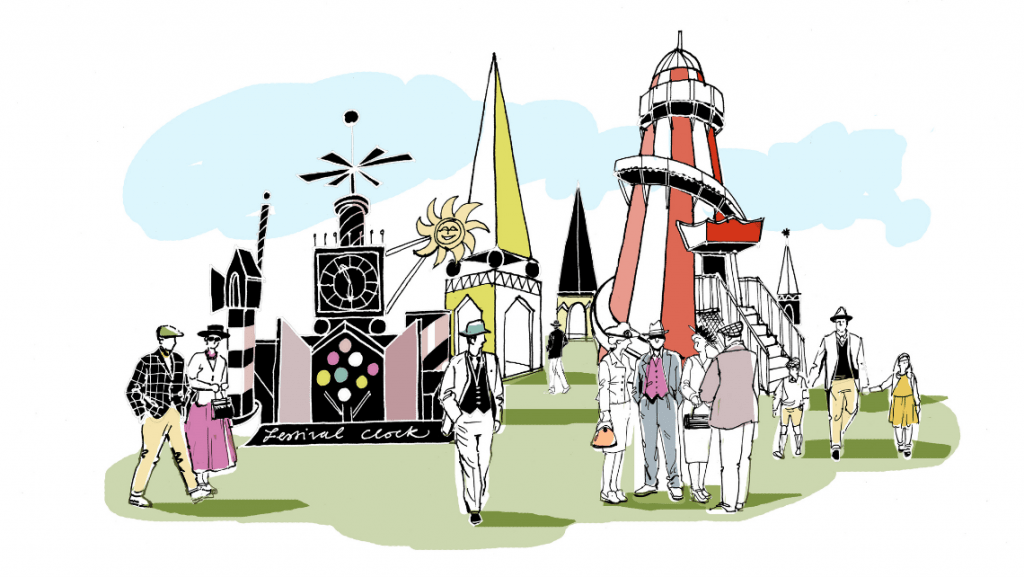 Darüber werden 16 der berüchtigten Rolling Bones-Autos dabei sein. Der Rolling Bones Hot Rod Shop in Greenfield Centre, New York, ist eine renommierte Werkstatt, die seit über 20 Jahren von Ken Schmidt und Keith Cornell betrieben wird. Zu den Rolling Bones gesellen sich bei der farbenfrohen Revival-Ausstellung auch einige ihrer britischen Cousins, darunter Vertreter wichtiger Hot Rod-Gruppen wie die Low Fliers, die Detonators (zu denen auch die amerikanische Formel-1-Legende Dan Gurney gehörte), die Originals und die Vultures.
Außerdem wird es die größte Zusammenkunft von 1932er Fords in Großbritannien geben.
Foto: ©Jayson Fong
Die unbefugte Verwendung und / oder Vervielfältigung von redaktionellen oder fotografischen Inhalten von Classic-Car.TV ohne ausdrückliche und schriftliche Genehmigung des Herausgebers ist strengstens untersagt. Auszüge und Links dürfen verwendet werden, sofern Classic-Car.TV mit einem angemessenen und spezifischen Verweis zum ursprünglichen Inhalt, vollständig und eindeutig in Verbindung gebracht wird.

The unauthorized use and/or duplication of any editorial or photographic content from Classic-Car.TV without express and written permission from the publisher is strictly prohibited. Excerpts and links may be used, provided that full and clear credit is given to Classic-Car.TV with appropriate and specific direction to the original content.