In Großbritannien haben Jugendliche schon vor ihrem 17. Lebensjahr die Möglichkeit, mit einem echten Oldtimer zu fahren – freilich begleitet von Fachleuten. Möglich macht das die britische Fahrschule Young Driver.
Normalerweise gibt die Fahrschule Unterricht in ihren neuen Vauxhall Corsa SE Premiums, jetzt kamen drei britische Klassiker hinzu. Zehn- bis 17-Jährige dürfen die Fahrdynamik eines Vauxhall VX490, Morris Minor oder Austin 7 ausprobieren. Auch Erwachsene, die gerne in Erinnerungen schwelgen, sind übrigens willkommen.
In Zusammenarbeit mit dem British Motor Museum in Gaydon, Warwickshire, wird Young Driver ein- bis zweimal im Monat Veranstaltungen im Museum durchführen, weitere Veranstaltungsorte sind in Planung.
Der 1963er VX490 HB ist einer von nur 10 derzeit bei der DVLA registrierten Fahrzeugen. Mit nur 21.000 Meilen ist er ein bemerkenswert gut erhaltenes Beispiel der Top-Sportlimousine von Vauxhall aus den 60er Jahren, komplett mit Holzarmaturenbrett, Sportgetriebe und sechs Zusatzinstrumenten.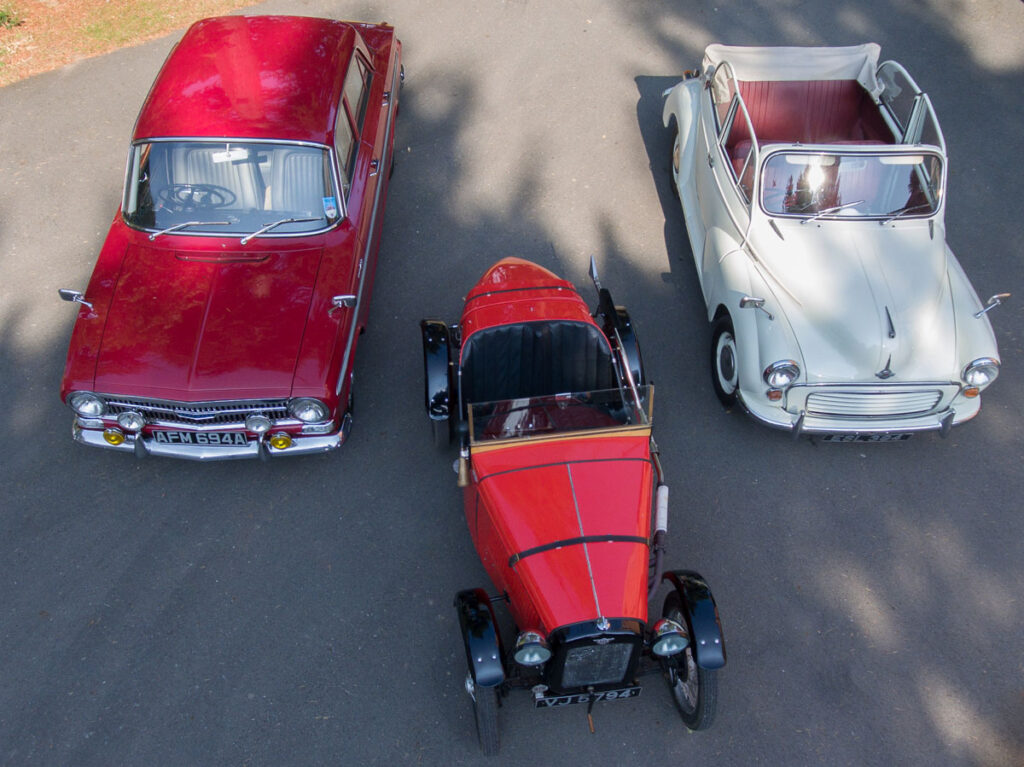 Der 1934er Austin 7 Ulster Replica von 1934 ist niedlich, lebhaft und herunterklappbarer Windschutzscheibe und Bootsheck-Leichtmetallkarosserie erstaunlich unterhaltsam zu fahren.
Das Morris-Minor-Cabriolet von 1959 ist eine klassische britische Ikone, die Spaß, Charme und den Charme der 50er Jahre ausstrahlt. Es ist in Old English White mit roten Zierleisten und roter Motorhaube lackiert und lässt sich leicht fahren.  
Young Driver wurde 2009 mit dem Ziel gegründet, das Erlernen des Autofahrens zu revolutionieren und durch eine Verlängerung der Lernzeit dazu beizutragen, die hohe Unfallrate für Fahranfänger zu senken.
Mehr Infos: www.youngdriver.com 
Fotos: ©Young Driver
Die unbefugte Verwendung und / oder Vervielfältigung von redaktionellen oder fotografischen Inhalten von Classic-Car.TV ohne ausdrückliche und schriftliche Genehmigung des Herausgebers ist strengstens untersagt. Auszüge und Links dürfen verwendet werden, sofern Classic-Car.TV mit einem angemessenen und spezifischen Verweis zum ursprünglichen Inhalt, vollständig und eindeutig in Verbindung gebracht wird.

The unauthorized use and/or duplication of any editorial or photographic content from Classic-Car.TV without express and written permission from the publisher is strictly prohibited. Excerpts and links may be used, provided that full and clear credit is given to Classic-Car.TV with appropriate and specific direction to the original content.