Der Salon Privé kehrt vom 1. bis 5. September 2021 mit modernen Supersportwagen, geschichtsträchtigen Rennwagen, großen Klassikern und den neuen Konzepten nach Blenheim Palace zurück. In diesem Jahr wird das Gelände des historischen Veranstaltungsortes jedoch auch durch den Anblick und Klang der Hot Rods der Rolling Bones erschüttert.
Der in einem alten Kuhstall in Upstate New York untergebrachte Rolling Bones Hot Rod Shop wird von Ken Schmidt und Keith Cornell betrieben, den Eigentümern und Enthusiasten, die seit mehr als 20 Jahren maßgeschneiderte automobile Kunstwerke schaffen. Sie lehnen es entschieden ab, Trailer Queens oder Street Rods mit neuen oder nachgebauten Teilen zu bauen. Stattdessen fertigen sie Hot Rods, die unter der Woche gefahren werden können, aber an der Grenze zum Rennwagen stehen. Sie erinnern an die goldene Ära des Hot Rodding in den Jahren unmittelbar nach dem Zweiten Weltkrieg, als amerikanische Soldaten mit einer Leidenschaft für Geschwindigkeit und Abenteuer vom Dienst zurückkehrten und sich den alten Fords zuwandten, die damals billig und reichlich vorhanden waren.
Die Rolling Bones halten Ford die Treue – sie bestehen darauf, dass sie die einzig wahren Hot Rods sind – und ihre Verwendung von Vintage-Teilen, die den Hot Rod-Bauern in dieser Zeit zur Verfügung gestanden hätten, verleiht jedem ihrer Autos einen speziellen Charakter. Die Patina wurde zu einer Art Kunstform erhoben.
Die Kreationen der Rolling Bones sollen ein neues, rebellisches Element der Salon Privé Week darstellen. Sie sind über die legendären Bonneville Salt Flats gerast und haben sich in der Dämmerung ein Kopf-an-Kopf-Rennen über den trockenen See von El Mirage geliefert – jetzt werden fünf von ihnen ihre einzigartige Art von Anarchie ins beschauliche Oxfordshire bringen.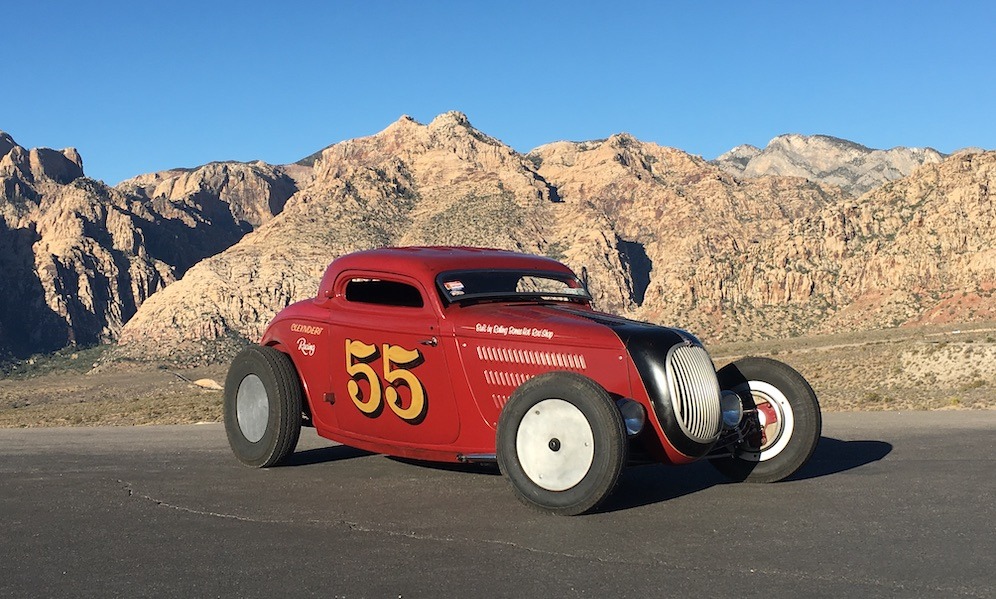 Die in kleinen Stückzahlen gebauten Rolling Bones Hot Rods sind hervorragend konstruierte Kunstwerke", so Andrew Bagley, Vorsitzender des Salon Privé Concours, "und sie werden stolz ihren Platz auf dem Rasen von Blenheim Palace einnehmen. Sie sind laut, sie sind frech, und ich kann es kaum erwarten, sie während des Salon Privé LIVE durch Woodstock fahren zu sehen."
Die Veranstaltung beginnt am Mittwoch mit dem prestigeträchtigen Salon Privé Concours d'Elégance, bei dem mehr als 100 der schönsten Autos der Welt in neun sorgfältig zusammengestellten Klassen vorgestellt werden. Der Freitag ist Ladies' Day, mit Zeit zum Sehen und Gesehen werden, mit Hüten in jeder Form und Größe, die über den ganzen Rasen verteilt sind.
Am Samstag folgt die Salon Privé Club Trophy, die größte reine Club-Veranstaltung im Vereinigten Königreich, das Finale der Salon Privé Woche ist die Classic and Supercar Veranstaltung am Sonntag.
Salon Privé 2021
1. September – Salon Privé Concours d'Elégance
2. September – Salon Privé Concours d'Elégance
3. September – Salon Privé Ladies' Day präsentiert von Boodles
4. September – Salon Privé Club Trophy präsentiert von Lockton
5. September – Salon Privé Classic & Supercar
Mehr Infos: http://www.salonpriveconcours.com.
Fotos: ©Peter Vincent
Die unbefugte Verwendung und / oder Vervielfältigung von redaktionellen oder fotografischen Inhalten von Classic-Car.TV ohne ausdrückliche und schriftliche Genehmigung des Herausgebers ist strengstens untersagt. Auszüge und Links dürfen verwendet werden, sofern Classic-Car.TV mit einem angemessenen und spezifischen Verweis zum ursprünglichen Inhalt, vollständig und eindeutig in Verbindung gebracht wird.

The unauthorized use and/or duplication of any editorial or photographic content from Classic-Car.TV without express and written permission from the publisher is strictly prohibited. Excerpts and links may be used, provided that full and clear credit is given to Classic-Car.TV with appropriate and specific direction to the original content.