Der Mini Cooper steht im Juni beim Shelsey Walsh Hill Climb im Juni dieses Jahres im Mittelpunkt. Der Mini, der 1959 auf den Markt kam, revolutionierte nicht nur das Design von Kleinwagen, sondern wurde auch zu einer britischen Stilikone der Swinging Sixties.
Im Motorsport wurde der Mini Cooper in den Händen von Legenden wie John Fitzpatrick, Sir John Whitmore, Paddy Hopkirk, Rauno Aaltonen und Timo Mäkinen berühmt. Sechs Jahrzehnte später ist er immer noch ein beliebtes Wettbewerbsfahrzeug, dank seiner geringen Größe und seinen Tuning-Möglichkeiten.
Paddy Hopkirk und John Fitzpatrick werden in Shelsey Walsh vor Ort sein. Außerdem wird dort auch der 60. Geburtstag des Jaguar E-Type gefeiert. Dazu gibt es 60er-Jahre-Musik von der Tribute-Band The High Tones, Hillclimb-Action an beiden Tagen, Mods und Rocker-Scooter-Spaß, Fachaussteller, Mode, Tanz und vieles mehr.
Shelsley Walsh ist der älteste Motorsportort der Welt, der noch seine original Strecke befährt und gilt als Wallfahrtsort im Bergrennsport.
Die Veranstaltung unterstützt aktiv die Charity "Hope for Tomorrow", die sich für mobile Krebs-Behandlungszentren einsetzt.
Mehr Infos: www.etype60.com.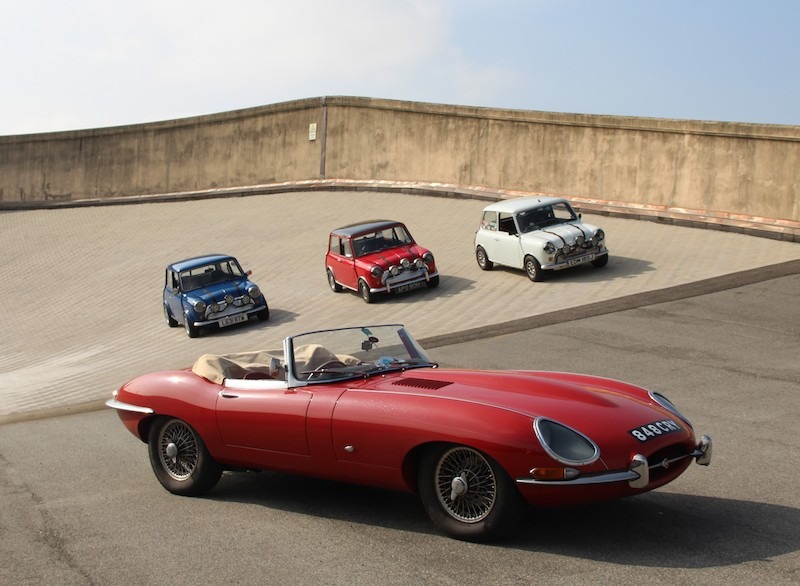 Fotos: ©Shelsey Walsh
Die unbefugte Verwendung und / oder Vervielfältigung von redaktionellen oder fotografischen Inhalten von Classic-Car.TV ohne ausdrückliche und schriftliche Genehmigung des Herausgebers ist strengstens untersagt. Auszüge und Links dürfen verwendet werden, sofern Classic-Car.TV mit einem angemessenen und spezifischen Verweis zum ursprünglichen Inhalt, vollständig und eindeutig in Verbindung gebracht wird.

The unauthorized use and/or duplication of any editorial or photographic content from Classic-Car.TV without express and written permission from the publisher is strictly prohibited. Excerpts and links may be used, provided that full and clear credit is given to Classic-Car.TV with appropriate and specific direction to the original content.