An diesem Wochenende geht der May Sale von Silverstone Auctions über die Bühne. Und zum ersten Mal seit über einem Jahr auch mit Publikum vor Ort! Hier eine Auswahl der Wagen, die dann unter den Hammer kommen.
Zum Beispiel ein 1999 Subaru 22B-STi Typ UK Von vielen wird das Auto als der "ultimative Subaru" für die Straße angesehen. Das Angebot ist ist eines von 16 offiziell importierten "Subaru UK" Exemplaren, von denen es heute nur noch etwa 10 Stück gibt. Mit nur zwei Vorbesitzern war er die letzten 18 Jahre bei seinem Besitzer und hat 49.000 Meilen zurückgelegt. Schätzpreis: £120,000 – £140,000.
Außerdem ein 1961 Morris Mini Cooper (997). Es ist das drittälteste bekannte erhaltene Exemplar. Der makellose, vollständig restaurierte, nummerngleiche Morris Mini Cooper feiert im September seinen 60. Geburtstag. Schätzpreis: £20,000 – £25,000.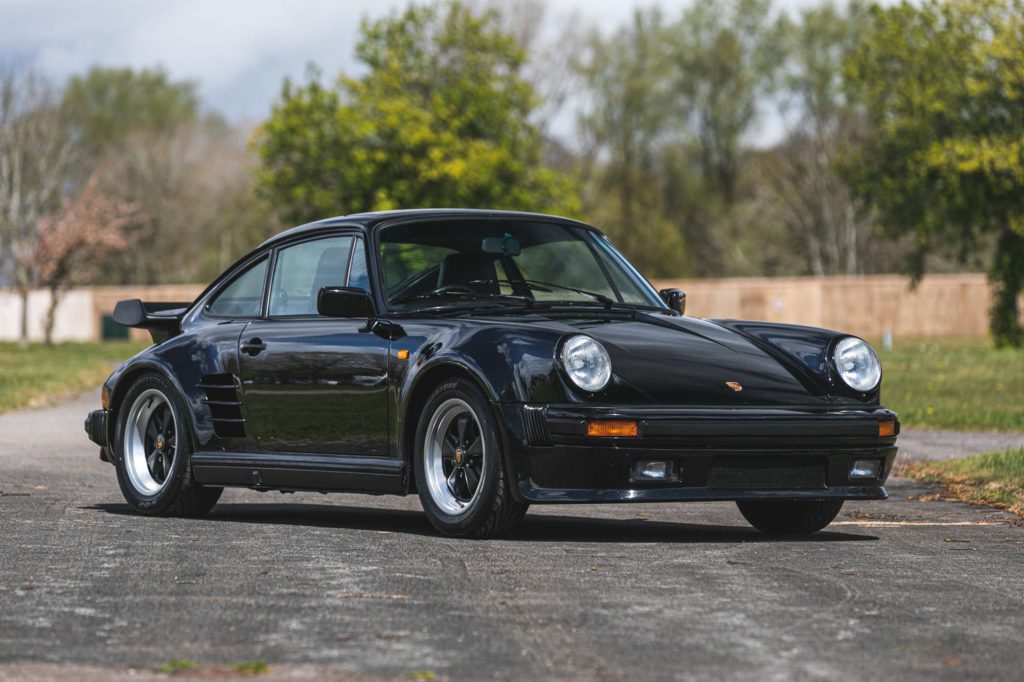 Der Porsche 911 (930) Turbo aus dem Jahr 1985 wurde von einem mehrfach preisgekrönten Restaurator für den Verkauf vorbereitet und präsentiert sich in einem nahezu makellosen schwarzen Lack mit schwarzen Ledersitzen. Er hatte nur zwei Besitzer und weniger als 22.000 Meilen auf dem Tacho. Das Auto wird aus 35 Jahren Privatbesitz angeboten, stets trocken gelagert und gepflegt. Silverstone Auctions schätzt diesen Wagen zwischen £100.000 und £120.000.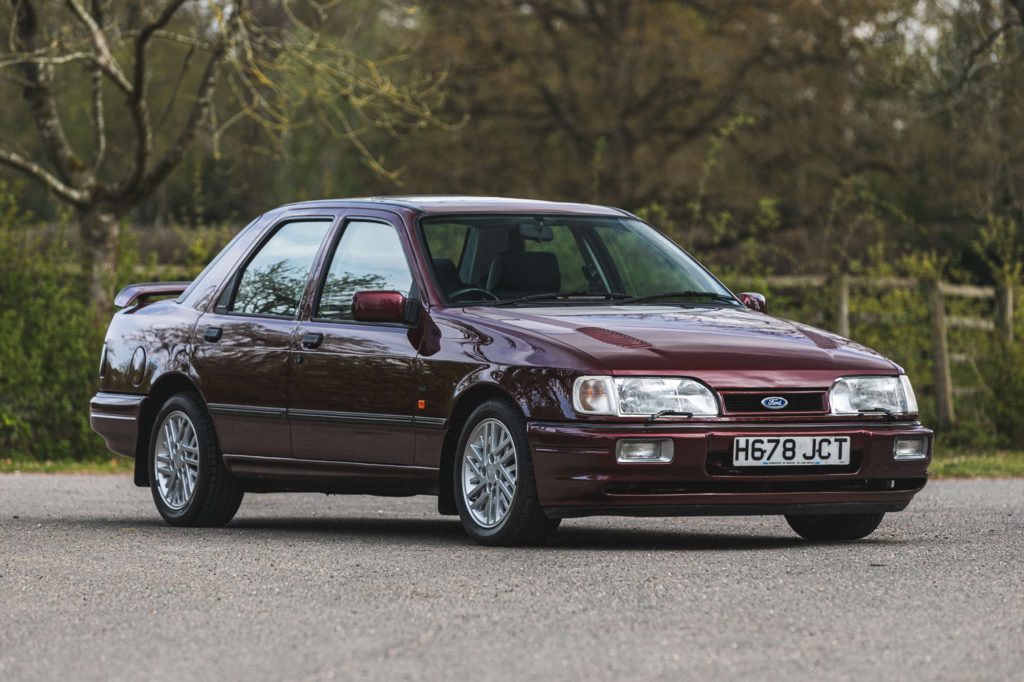 Ebenfalls bestätigt für den May Sale ist ein 1991 Ford Sierra RS Cosworth 4×4. Es handelt sich um ein Exemplar mit 13.865 Meilen auf der Uhr, das von nur einem registrierten Halter seit der Erstzulassung gefahren wurde. Laut Silverstone Auctions ist es eines der schönsten Exemplare, die das Auktionshaus bisher gesehen hat. Der Wagen ist in Magenta mit einem Raven-Interieur und schwarzen Recaro-Ledersitzen ausgestattet. Das Auto kommt mit einer Historienakte einschließlich Rechnungen, historischen Ford-Händlerdokumenten und einem Ersatzschlüssel. Orientierungspreis bei: £60,000 – £70,000.
Dies ist die erste Silverstone-Auktion seit über einem Jahr, bei der die Bieter persönlich anwesend sein können. Alternativ kann man auch online oder per Telefon mitbieten.
Mehr Infos: http://www.silverstoneauctions.com
Fotos: ©Silverstone Auctions
Die unbefugte Verwendung und / oder Vervielfältigung von redaktionellen oder fotografischen Inhalten von Classic-Car.TV ohne ausdrückliche und schriftliche Genehmigung des Herausgebers ist strengstens untersagt. Auszüge und Links dürfen verwendet werden, sofern Classic-Car.TV mit einem angemessenen und spezifischen Verweis zum ursprünglichen Inhalt, vollständig und eindeutig in Verbindung gebracht wird.

The unauthorized use and/or duplication of any editorial or photographic content from Classic-Car.TV without express and written permission from the publisher is strictly prohibited. Excerpts and links may be used, provided that full and clear credit is given to Classic-Car.TV with appropriate and specific direction to the original content.