Hagerty ist vielen nur als britischer Versicherer für klassische Fahrzeuge bekannt, aber mit einem 600.000 Mitglieder starken Drivers Club, einem Magazin mit 1,9 Mio. Lesern, mehr als 1 Mio. monatlichen Besuchern auf der Website und 1,4 Mio. Abonnenten auf YouTube gehört das Unternehmen inzwischen zu den weltweit größten automobilen Lifestyle-Marken. Jetzt kommt ein weiteres Geschäftsfeld hinzu: Ab sofort ist Hagerty UK exklusiver Partner der Oldtimer-Destination Bicester Heritage.
Bicester Heritage wurde 2013 gegründet und beherbergt heute 45 spezialisierte Automobilunternehmen auf dem wunderschönen, 444 Hektar großen Gelände der ehemaligen RAF-Bomber-Trainingsstation aus dem Zweiten Weltkrieg.
Die Bicester Heritage Scramble-Veranstaltungen ziehen jedes Jahr Zehntausende Autoliebhaber aus der ganzen Welt an. Das Spektrum der teilnehmenden Fahrzeuge zeigt die Vielfalt der Maschinen der britischen Oldtimer-Gemeinschaft und passt perfekt zum Ethos von Hagerty, interessante Liebhaberfahrzeuge für kommende Generationen zu bewahren.
Als Teil der Scramble-Partnerschaft wird Hagerty als exklusiver Versicherungspartner für alle Bicester Heritage Scramble-Veranstaltungen bekannt sein. Darüber hinaus wird Hagerty bei jeder Veranstaltung mit einer eigenen Marke und physischer Präsenz vertreten sein. In einer Live-Bewertungsarena bewerten Hagerty-Experten vor Ort Fahrzeuge für Scramble-Teilnehmer.
Das erste Scramble mit Hagerty fand am 5. und 6. Juni statt. Die Partnerschaft gilt bis auf weiteres für alle Scramble-Veranstaltungen.
Fotos: ©Hagerty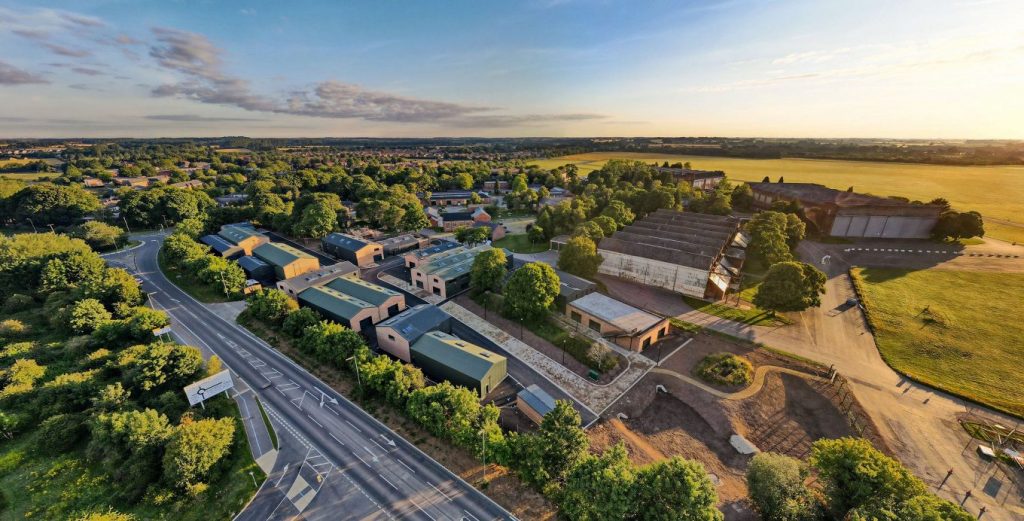 Die unbefugte Verwendung und / oder Vervielfältigung von redaktionellen oder fotografischen Inhalten von Classic-Car.TV ohne ausdrückliche und schriftliche Genehmigung des Herausgebers ist strengstens untersagt. Auszüge und Links dürfen verwendet werden, sofern Classic-Car.TV mit einem angemessenen und spezifischen Verweis zum ursprünglichen Inhalt, vollständig und eindeutig in Verbindung gebracht wird.

The unauthorized use and/or duplication of any editorial or photographic content from Classic-Car.TV without express and written permission from the publisher is strictly prohibited. Excerpts and links may be used, provided that full and clear credit is given to Classic-Car.TV with appropriate and specific direction to the original content.