Der erste internationale Motorsport-Erfolg von BMW war im Jahr 1926 ein Rennen, wie es heute kaum noch vorstellbar ist: sechs Tage kreuz und quer durch Derbyshire, unbefestigte Straßen im Peak District, Wasserdurchfahrten – schnell fing man sich Strafpunkte ein. Eine Goldmedaille ging an Rudolf Schleicher, der nicht nur der Pilot, sondern auch der Konstrukteur der BMW R 37 mit ihrem damals noch neuen und außergewöhnlichen, quer angeordneten Boxermotor war. Die von der BMW R 32 abgeleitete Maschine war das erste Sport-Motorrad der jungen Marke, auf Anhieb erfolgreich und technisch wegweisend. Die Maschine mit dem weltweit ersten Leichtmetall- Zylinderkopf hatte schon 1924 die Deutsche Motorrad-Meisterschaft gewonnen, die Internationale Sechstagefahrt machte sie auf der großen Bühne bekannt.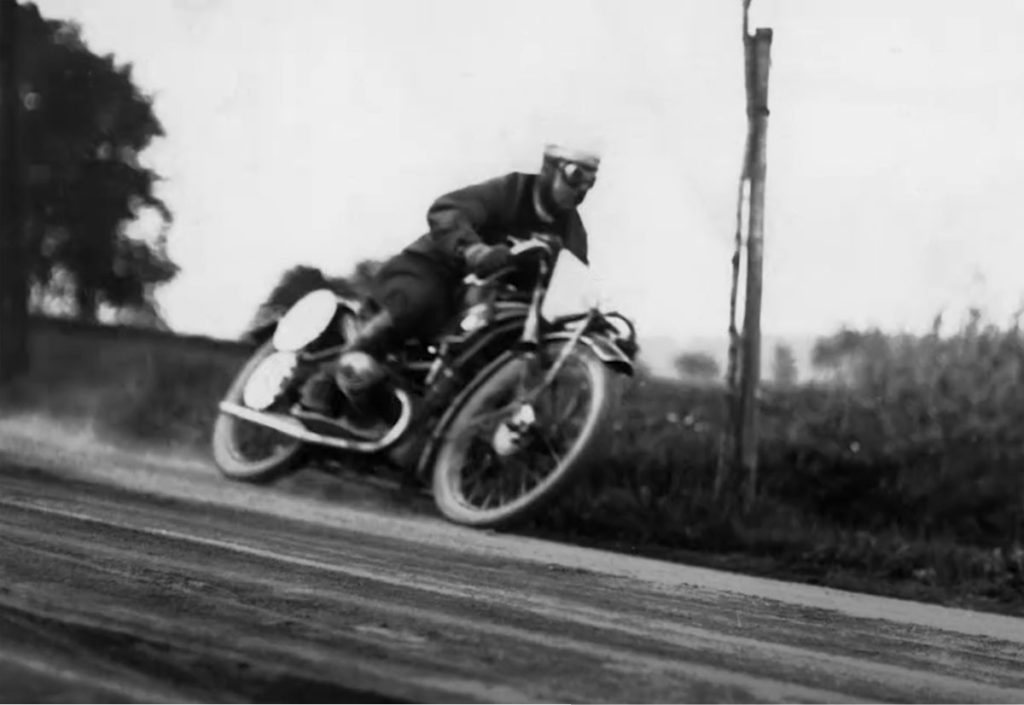 Fotos: ©BMW Archiv
Die unbefugte Verwendung und / oder Vervielfältigung von redaktionellen oder fotografischen Inhalten von Classic-Car.TV ohne ausdrückliche und schriftliche Genehmigung des Herausgebers ist strengstens untersagt. Auszüge und Links dürfen verwendet werden, sofern Classic-Car.TV mit einem angemessenen und spezifischen Verweis zum ursprünglichen Inhalt, vollständig und eindeutig in Verbindung gebracht wird.

The unauthorized use and/or duplication of any editorial or photographic content from Classic-Car.TV without express and written permission from the publisher is strictly prohibited. Excerpts and links may be used, provided that full and clear credit is given to Classic-Car.TV with appropriate and specific direction to the original content.