Benzingespräch beim Frühschoppen – das ist der Speyerer Treff für Besitzer von Old- und Youngtimern, Motorrädern, besonderen Fahrzeugen oder Spezialumbauten. Seit 2012 bietet das Technik Museum Speyer Freunden und Besitzern von mobilen Raritäten die Möglichkeit zum zwanglosen Treff für Benzingespräche in lockerer Atmosphäre.
Die Saison 2021 neigt sich langsam dem Ende entgegen. Trotz verschiedener Einschränkungen konnte das Museumsteam dennoch drei Treffen anbieten, zu denen viele Teilnehmer mit ihren Old- oder Youngtimern kamen. Das letzte Benzingespräch des Technik Museums für 2021 findet am 7. November statt. Dabei verwandelt sich das Veranstaltungsgelände von 9.00 Uhr bis 14.00 Uhr regelrecht in einen Showroom für Zwei- und Vierräder, die nicht nur Teilnehmer zum Staunen bringt. Egal ob bei Regen oder Sonnenschein, eingefleischte Fans der Benzingespräche sind bei jedem Treffen mit dabei und füllen mit ihren "Schätzen" den Platz. Von Alfa Romeo bis VW, von NSU Quickly bis Indian Motorrad, von Messerschmitt Kabinenroller bis LANZ Bulldog, es ist jeder willkommen, der Spaß an seinem Fahrzeug hat und sich mit Gleichgesinnten austauschen möchte. Die Teilnahme und das Parken sind kostenlos. Durch die große Beliebtheit der Treffen geht die Veranstaltungsreihe 2022 in die nächste Runde. Alle Informationen rund um die Benzingespräche sowie die Teilnahmebedingungen gibt es unter http://www.technik-museum.de/benzingespraech.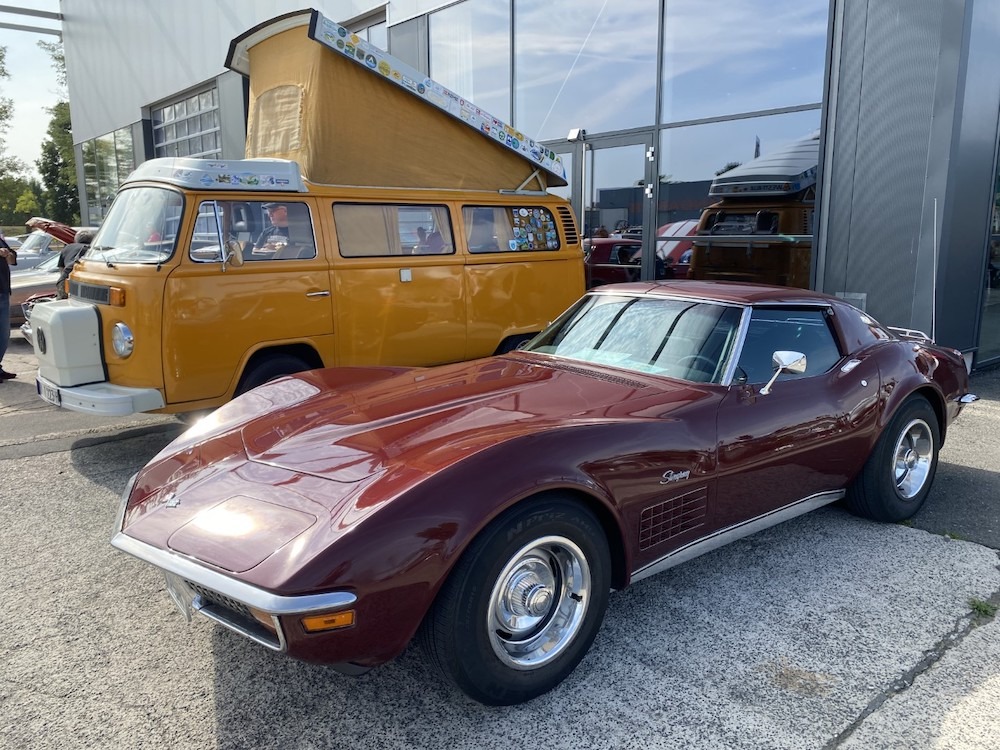 Benzingespräch beim Frühschoppen 2022
Sonntag, 6. März von 9.00 bis 14.00 Uhr
Sonntag, 3. April von 9.00 bis 14.00 Uhr
Sonntag, 5. Juni von 9.00 bis 14.00 Uhr
Sonntag, 3. Juli von 9.00 bis 14.00 Uhr
Sonntag, 7. August von 9.00 bis 14.00 Uhr
Sonntag, 4. September von 9.00 bis 14.00 Uhr
Sonntag, 2. Oktober von 9.00 bis 14.00 Uhr
Sonntag, 6. November von 9.00 bis 14.00 Uhr
Fotos: ©Technikmuseum Speyer
Die unbefugte Verwendung und / oder Vervielfältigung von redaktionellen oder fotografischen Inhalten von Classic-Car.TV ohne ausdrückliche und schriftliche Genehmigung des Herausgebers ist strengstens untersagt. Auszüge und Links dürfen verwendet werden, sofern Classic-Car.TV mit einem angemessenen und spezifischen Verweis zum ursprünglichen Inhalt, vollständig und eindeutig in Verbindung gebracht wird.

The unauthorized use and/or duplication of any editorial or photographic content from Classic-Car.TV without express and written permission from the publisher is strictly prohibited. Excerpts and links may be used, provided that full and clear credit is given to Classic-Car.TV with appropriate and specific direction to the original content.