Eine Auswahl besonderer Ferraris kommt bei Silverstone Auctions unter den Hammer. Das Auktionshaus arbeitet dabei mit dem britischen Ferrari Owners' Club zusammen. Dementsprechend nennt sich die Veranstaltung: "The Sale of Ferraris in Association with Ferrari Owners' Club of Great Britain".  Der Verkauf findet am Samstag, den 5. Juni im Sywell Park (NN6 0BN) im Rahmen des National Ferrari Owners' Day statt. Die angebotenen Wagen haben nicht selten prominente Vorbesitzer – wie z.B. Rock-Legende Eric Clapton.
Ein Ferrari, der für diese Auktion bestätigt wurde, ist ein 2003 Ferrari 575M Maranello F1. Die Attraktivität dieses 575M wird durch seine sorgfältige Wartung, seine makellose Präsentation und prominente Herkunft verstärkt. Sein erster Besitzer war die britische Rocklegende Eric Clapton, gefolgt von TV-Persönlichkeit und Virgin-Radio-Star Chris Evans. Der Verkäufer von Silverstone Auctions erwarb den Wagen im Juli 2011 mit einem Kilometerstand von 10.000 Meilen und schätzt ihn seither sehr.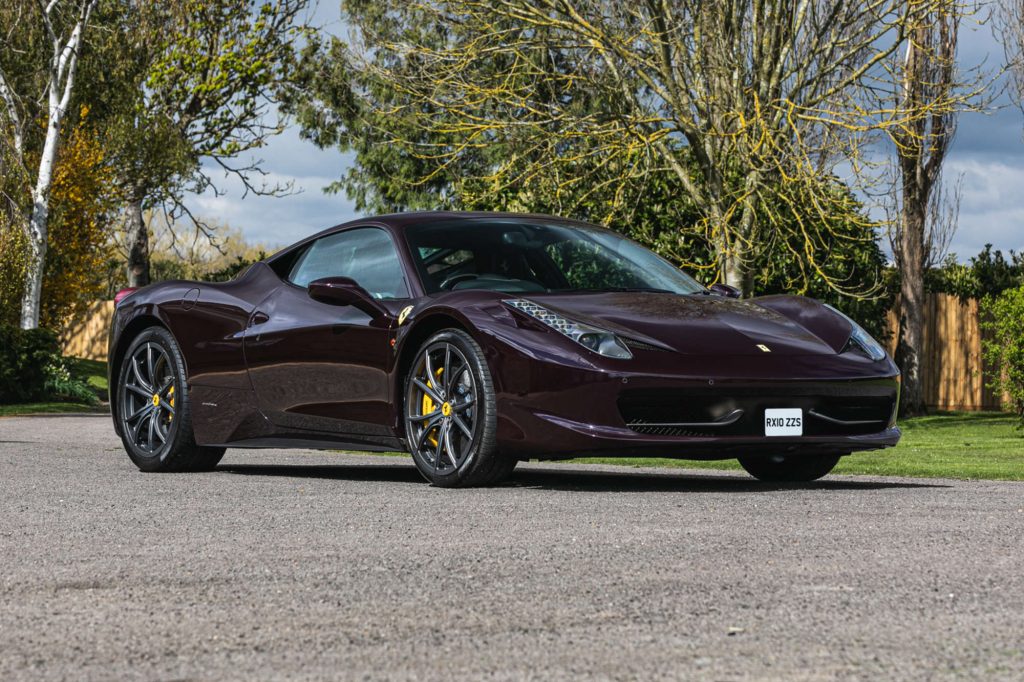 Mit dabei auch ein 2010 Ferrari 458 Italia DCT. Erstbesitzer war TV-Star und Ferrari-Sammler Chris Evans, der das Fahrzeug in der sehr seltenen Farbe Rosso Vinaccia mit einer Innenausstattung in Grigio Chiaro orderte. Er wurde von einem guten Kunden von Silverstone Auctions bei einer ihrer NEC Classic Motor Show Auktionen gekauft und er hat ihn für ungefähr 2.500 Meilen genossen, was den Kilometerstand auf nur 16.124 Meilen erhöht.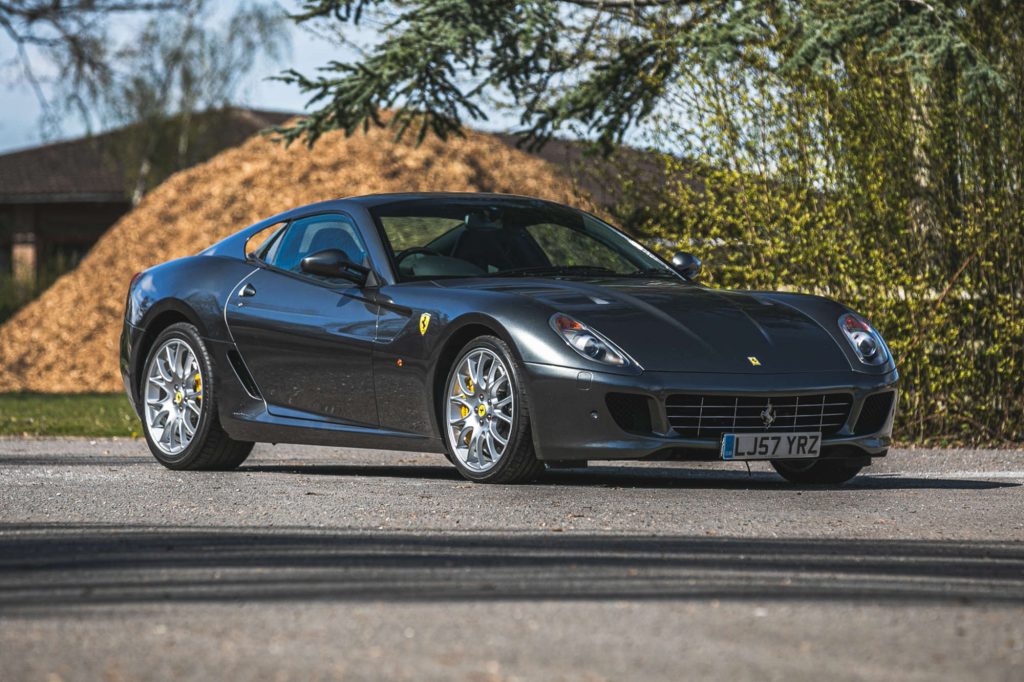 Ein weiteres schönes Exemplar ist der Ferrari 599 GTB Fiorano F1 aus dem Jahr 2008 in Grigio Silverstone mit Nero Leder und elektrischen Recaro Daytona Sitzen. Dieser Best-of-Ferrari befand sich bis 2014 im Besitz von Eric Clapton. Der in Großbritannien gelieferte 599 GTB kommt mit einer Ferrari-Haupthändler-Service-Historie, er wurde nur von Ferraris Hauptvertretern gewartet.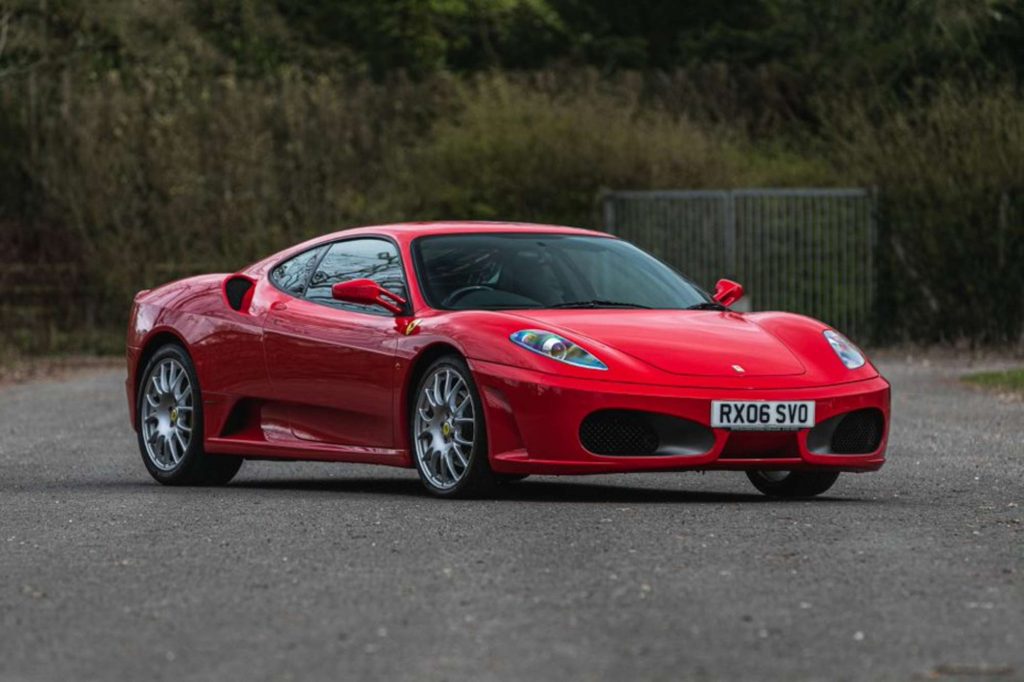 Ebenfalls für den Verkauf bestätigt ist ein 2006er Ferrari F430 F1. Ein originales britisches Auto mit Rechtslenkung und nur zwei Vorbesitzern, mit allen Originalteilen und der Originallackierung, das nur 1.313 Meilen zurückgelegt hat. Besitzer war zuvor u.a.   der inzwischen verstorbene Fernsehkoch Gary Rhodes. Der Ferrari wird von seinem originalen Lederbuchpaket (mit allen Büchern), dem Werkswerkzeugsatz, der Autoabdeckung, dem Batterieladegerät und einem bis Ende August 2021 gültigen TÜV begleitet.
Silverstone Auctions bietet persönliche Besichtigungen der Autos nach vorheriger Anmeldung an. Mehr Infos: http://silverstoneauctions.com.
Fotos: ©Silverstone Auctions
Die unbefugte Verwendung und / oder Vervielfältigung von redaktionellen oder fotografischen Inhalten von Classic-Car.TV ohne ausdrückliche und schriftliche Genehmigung des Herausgebers ist strengstens untersagt. Auszüge und Links dürfen verwendet werden, sofern Classic-Car.TV mit einem angemessenen und spezifischen Verweis zum ursprünglichen Inhalt, vollständig und eindeutig in Verbindung gebracht wird.

The unauthorized use and/or duplication of any editorial or photographic content from Classic-Car.TV without express and written permission from the publisher is strictly prohibited. Excerpts and links may be used, provided that full and clear credit is given to Classic-Car.TV with appropriate and specific direction to the original content.