Fast 40 Jahre lang war der Wagen quasi im Lockdown: Ein 1971er Aston Martin DBS ist in einer Scheune aufgetaucht. Jetzt sollen die britischen Spezialisten von Classic Motorcars das Auto restaurieren. Der Wagen wurde nur wenige Kilometer vom Firmensitz in Bridgnorth gefunden.
 CMC- Geschäftsführer Nigel Woodward: "Das zeigt nur, dass man nie weiß, was um die Ecke lauert. Das Auto stand mindestens seit 1979 in derselben Garage. Es befindet sich in einem bemerkenswerten Zustand mit nur 61.892 Meilen auf der Uhr."
Das Auto soll nun behutsam restauriert werden,  die mechanische Bosch-Kraftstoffeinspritzung und die Originalfarben, DuBonnet Rosso mit Weißgold-Innenausstattung, sollen erhalten bleiben.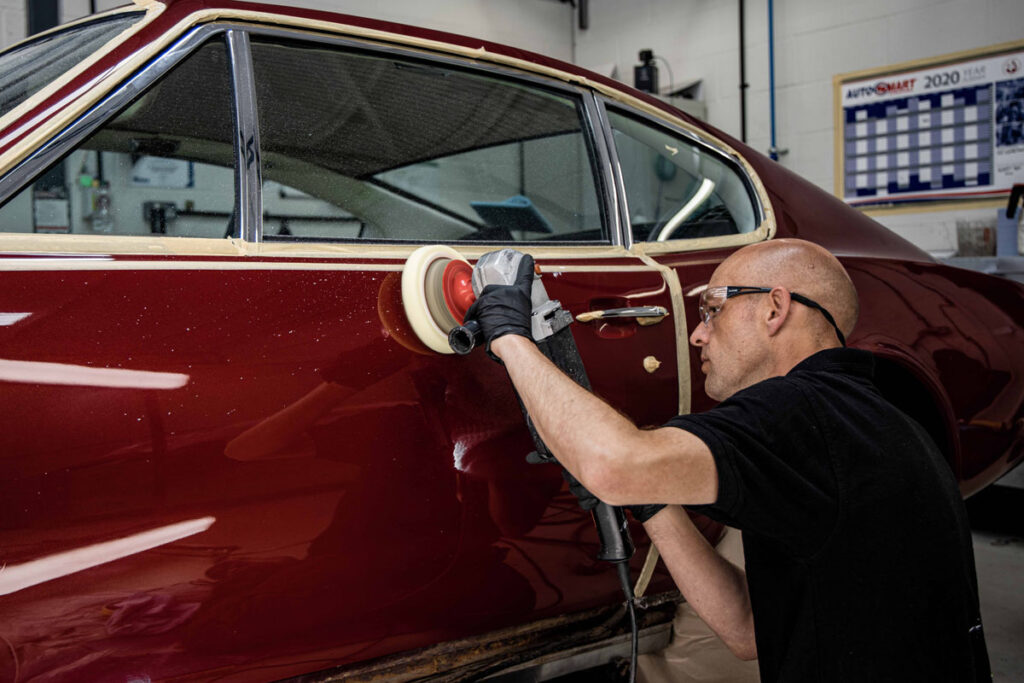 Woodward weiter: "Im Rahmen der Restaurierung wird auch der Motor überholt, und der Wagen ist der einzige, den ich aus dieser Zeit kenne, bei dem die Bodenplatten original sind. Der gesamte Wagen befindet sich in einem außergewöhnlichen Zustand mit originalen Verkleidungen und Lackierungen. Der Zustand des Wagens ist wahrscheinlich darauf zurückzuführen, dass er sich in einer völlig trockenen Umgebung befand und gut belüftet war."
Der Wagen selbst hat freilich schon einen neuen Besitzer gefunden …
Fotos: ©CMC
Die unbefugte Verwendung und / oder Vervielfältigung von redaktionellen oder fotografischen Inhalten von Classic-Car.TV ohne ausdrückliche und schriftliche Genehmigung des Herausgebers ist strengstens untersagt. Auszüge und Links dürfen verwendet werden, sofern Classic-Car.TV mit einem angemessenen und spezifischen Verweis zum ursprünglichen Inhalt, vollständig und eindeutig in Verbindung gebracht wird.

The unauthorized use and/or duplication of any editorial or photographic content from Classic-Car.TV without express and written permission from the publisher is strictly prohibited. Excerpts and links may be used, provided that full and clear credit is given to Classic-Car.TV with appropriate and specific direction to the original content.