Das zweite Augustwochenende stand beim britischen Dörfchen Shelsey Walsh ganz unter dem Motto  "2020 Track Action". Zuerst der Vintage VSCC-Tag am Samstag dann die Reg Phillips Trophy am Sonntag, bei dem die Fahrer ihre Expertise auf dem 115 Jahre alten Hill Climb zeigten.
Allerdings fanden beide Veranstaltungen ohne Publikum statt. Trotzdem: Die Sonne schien und der 1000-Meter-Hügel war in bestem Zustand. Alle Fahrer genossen daher das volle "Gefühl" von Shelsley und Speed Hill Climbing.
James Baxter gewann das VSSC-Meeting mit hervorragender Konstanz über seine beiden Läufe im Riley TT Sprite. Zahlreiche neue Fahrer griffen ebenfalls den Hügel an, darunter Charlotte Bowyer, die sich den Lea-Francis P Type mit ihrem Vater Simon teilte.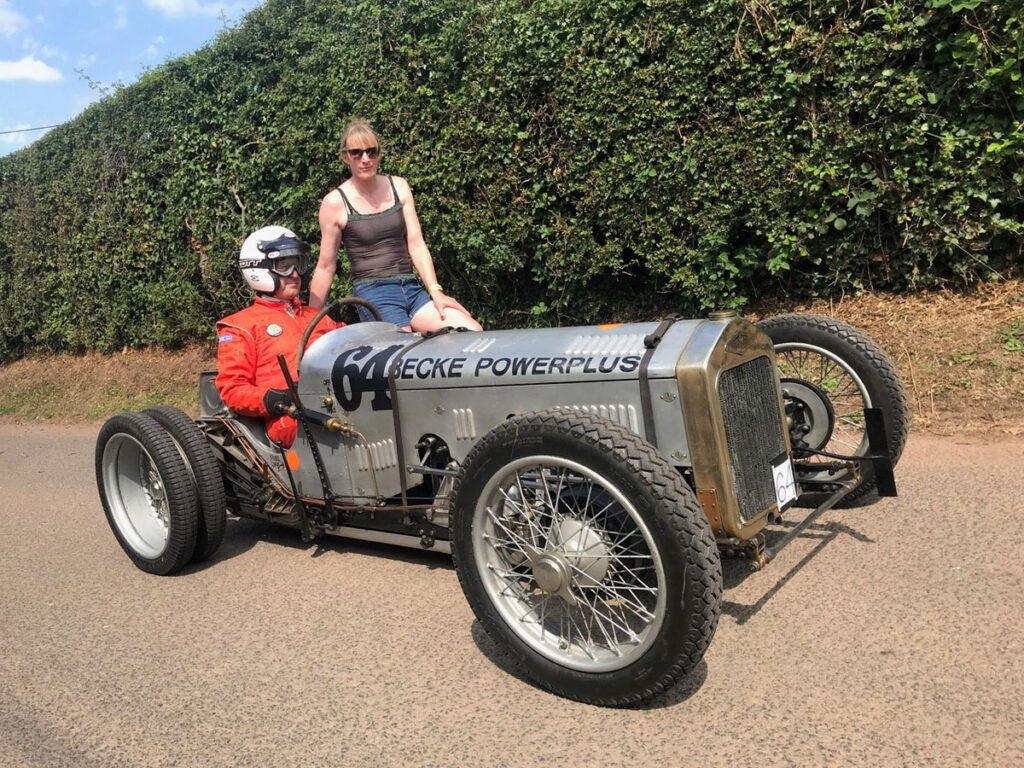 Zur Klasse der Shelsley Specials gehörten ein GN BHD, einBecke Powerplus und ein unglaublicher 97-jähriger Spider, der 1926 in Shelsley mit Basil Davenport einen Rekord aufstellte. David Leigh war am Steuer des Wagens, der bis heute den Pioniergeist des Bergrennsports verkörpert.
Beim Reg Phillips-Trophy-Meeting am Sonntag holten David und Allan Warburton den Sieg mit ihrem Gould GR59.
Auch Motorräder waren am Start: Tom Short gewann das Run Off am Ende des Tages mit seiner 653er KTM SMR. Hier waren auch bekannte Namen von der vierrädrigen Seite des Fahrerlagers dabei, z.B. Steve Owen von OMS auf seiner Moto Guzzi Airone. Bill Chaplin von Empire Racing Cars fuhr den Isle of Man TT-Sieger von 1995 mit Seitenwagen – darin saß sein tapferer Mechaniker Ronnie King.
Fotos: ©Speed Hill Climbimg
Die unbefugte Verwendung und / oder Vervielfältigung von redaktionellen oder fotografischen Inhalten von Classic-Car.TV ohne ausdrückliche und schriftliche Genehmigung des Herausgebers ist strengstens untersagt. Auszüge und Links dürfen verwendet werden, sofern Classic-Car.TV mit einem angemessenen und spezifischen Verweis zum ursprünglichen Inhalt, vollständig und eindeutig in Verbindung gebracht wird.

The unauthorized use and/or duplication of any editorial or photographic content from Classic-Car.TV without express and written permission from the publisher is strictly prohibited. Excerpts and links may be used, provided that full and clear credit is given to Classic-Car.TV with appropriate and specific direction to the original content.