1989 wurde der Mazda MX-5 auf der Chicago Motor Show vorgestellt – heute gilt der Wagen Meilenstein in der 100-jährigen Geschichte der Marke. Mit mehr als einer Million verkaufter Fahrzeuge in vier Generationen ist der Mazda MX-5 der meistverkaufte zweisitzige Roadster der Welt und gewinnt immer noch neue Fans auf der ganzen Welt.
Vielen MX-5-Fans liegt jedoch die erste Generation am meisten am Herzen. Jetzt, im dritten Jahrzehnt seines Bestehens, ist der original Mazda MX-5 bei Sportwagen-Fans so beliebt wie eh und je. Inzwischen gilt er auch als echter Klassiker, den es zu erhalten, zu genießen und zu restaurieren gilt. Mit der steigenden Popularität, Seltenheit und den steigenden Werten der Mk1 MX-5, insbesondere der Originalautos, erlangt der MX-5 der ersten Generation jetzt schnell den klassischen Status, den er verdient.
Vor diesem Hintergrund führt die Mazda Corporation ein erweitertes Angebot an offiziellen Nachbauteilen ein, die es den Besitzern ermöglichen, ihre Mk1 über viele Jahre hinweg mit werksgeprüften Teilen und Komponenten aufzuwerten. Insgesamt stehen nun 117 Linkslenker- und 156 Rechtslenker-Fahrzeugteile zur Verfügung, um Restaurationsprojekte für die erste Generation des MX-5 zu unterstützen.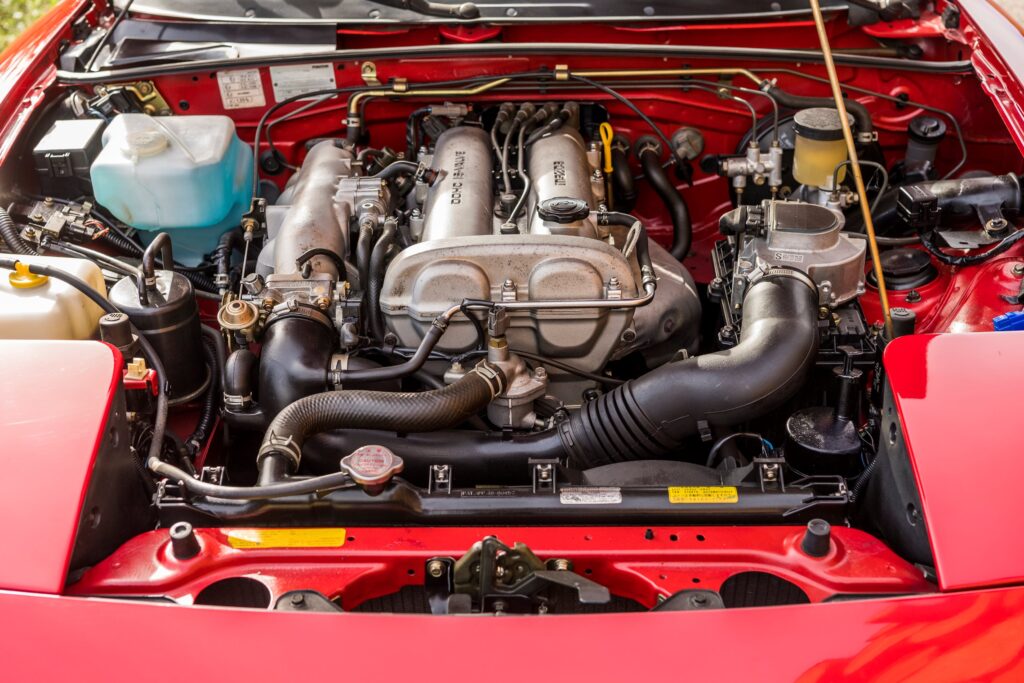 Um sicherzustellen, dass Mazda die meist benötigten Teile auf den Markt bringt, konsultierte das Unternehmen Fachhändler und MX-5-Fanclubs in ganz Europa. Alle Teile werden in Japan unter Verwendung moderner Methoden und hochwertigster Materialien hergestellt, wobei das Aussehen und die Haptik der Originalkomponenten erhalten bleiben. Das neue Sortiment umfasst Teile, nach denen Fans häufig gesucht haben, darunter eine neu entwickelte Stoffhaube, die das gleiche Material für die Heckscheibe verwendet wie die Originalversion. In Fortführung des authentischen Ansatzes wird Enkei Wheels Aluminiumfelgen herstellen, die sich perfekt an das Originaldesign anlehnen, aber moderne Technologien einsetzen, um sie leichter und widerstandsfähiger zu machen.
Es wird auch eine große Liste von Ersatzteilen für Innenverkleidung, mechanische Komponenten und kleinere Schrauben und Unterlegscheiben geben.
Fotos: ©Mazda
Die unbefugte Verwendung und / oder Vervielfältigung von redaktionellen oder fotografischen Inhalten von Classic-Car.TV ohne ausdrückliche und schriftliche Genehmigung des Herausgebers ist strengstens untersagt. Auszüge und Links dürfen verwendet werden, sofern Classic-Car.TV mit einem angemessenen und spezifischen Verweis zum ursprünglichen Inhalt, vollständig und eindeutig in Verbindung gebracht wird.

The unauthorized use and/or duplication of any editorial or photographic content from Classic-Car.TV without express and written permission from the publisher is strictly prohibited. Excerpts and links may be used, provided that full and clear credit is given to Classic-Car.TV with appropriate and specific direction to the original content.