Seit 2011 steht der Monat Mai für das Technik Museum Speyer ganz im Zeichen knatternder, tuckernder oder krachender Motoren. Mit dem Technikfestival Brazzeltag wurde eine Veranstaltung ins Leben gerufen, die in dieser Form wohl einzigartig ist. Umgeben von zahlreichen Ausstellungsstücken erwacht das Museum an zwei Tagen im Jahr zum Leben und lockte zuletzt 14.000 Benzinköpfe und Technikfans auf das Areal. Nach zwei Jahren Coronapause kehrt der Brazzeltag endlich wieder für seine Fans zurück und findet am Samstag und Sonntag, 14. und 15. Mai 2022 statt. Auch wenn man die letzten beiden Jahre mit einem Video sowie einem Livestream gut überbrücken konnte – es geht doch nichts über den Sound aufheulender Motoren oder Benzingeruch in der Luft.
"Unsere Fans wie auch wir haben lange auf diesen Moment gewartet. Endlich können wieder Veranstaltungen durchgeführt werden und wir sind sicher, dass unserem Brazzeltag nichts im Wege steht. Wir werden ein abwechslungsreiches Programm auf die Beine stellen und freuen uns, dass Museum gemeinsam mit unseren Fans wieder beben zu lassen" schwärmt Museumspräsident Hermann Layher. Geplant sind Präsentationen klassischer Oldtimer, Sportwagen oder US Cars im Brazzelparcours, Führungen und Vorführungen des Flugzeugs Transall, aber auch verschiedene Infostände und Händler sind wieder mit dabei. Natürlich dürfen die Publikumslieblinge Brutus und der Jet Dragster Schoolbus nicht fehlen. Diese werden den Besuchern wieder richtig einheizen.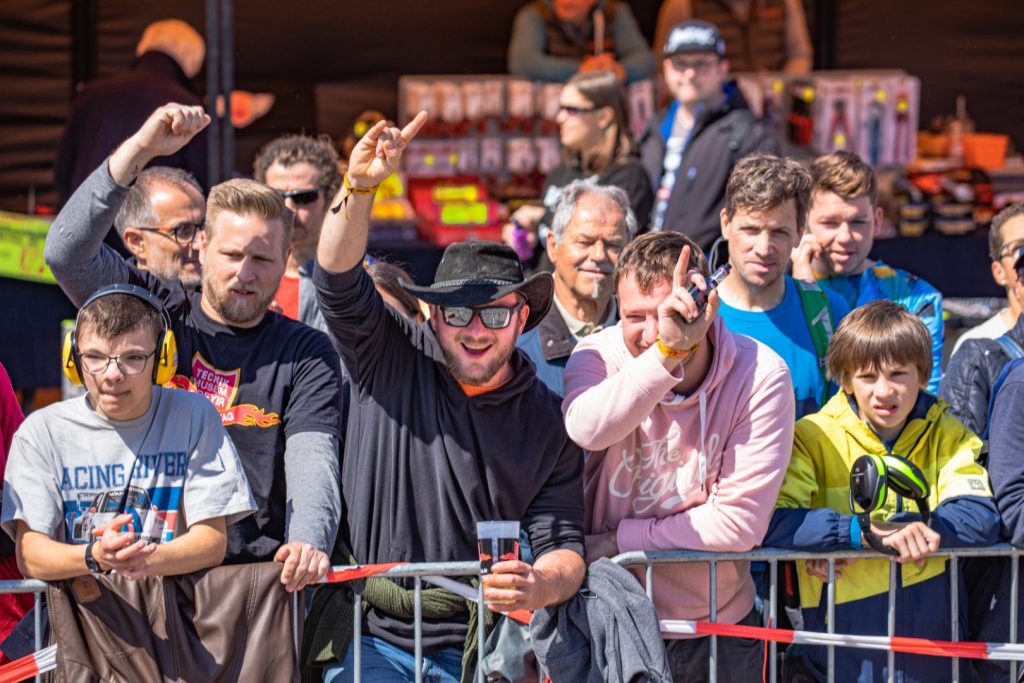 Wen das Brazzelfieber einmal gepackt hat, den lässt es so schnell nicht wieder los. Der Vorverkauf für die Tagespässe wie auch die 2-Tages-Armbändchen beginnt am 05. November 2021. Ein ideales Weihnachtsgeschenk für jeden Technik- und Brazzeltag-Fan.
Der Versand ist bis 6. Januar 2022 kostenfrei. Passende Fanartikel wie T-Shirts, Pullover, Jacken oder Tassen sind im Onlineshop erhältlich. Weitere Informationen gibt es unter http://www.Brazzeltag.de.
Fotos: ©Technik Museum Speyer
Die unbefugte Verwendung und / oder Vervielfältigung von redaktionellen oder fotografischen Inhalten von Classic-Car.TV ohne ausdrückliche und schriftliche Genehmigung des Herausgebers ist strengstens untersagt. Auszüge und Links dürfen verwendet werden, sofern Classic-Car.TV mit einem angemessenen und spezifischen Verweis zum ursprünglichen Inhalt, vollständig und eindeutig in Verbindung gebracht wird.

The unauthorized use and/or duplication of any editorial or photographic content from Classic-Car.TV without express and written permission from the publisher is strictly prohibited. Excerpts and links may be used, provided that full and clear credit is given to Classic-Car.TV with appropriate and specific direction to the original content.