Der Online-Autohändler Cinch wird Hauptsponsor der British Motor Show. Das Unternehmen hat sich zu einem fünfjährigen Hauptsponsoring der Messe ab 2021 verpflichtet und ist somit bis 2026 ihr Hauptpartner.
Cinch wird bei der British Motor Show an vorderster Front präsent sein und wird auch die Pop-Up Motor Show in Basingstoke unterstützen, ein neues Konzept, das eingeführt wurde, um die "Good to Go"-Richtlinien der britischen Regierung zu erfüllen. In den ersten beiden Wochen nach der Eröffnung auf dem Festivalplatz hat die Show fast 18.000 Besucher angezogen. Seit 3. Dezember ist wieder geöffnet und weitere Pop-Up-Veranstaltungen sind im Laufe des Jahres 2021 geplant.
Bei Cinch können Kunden online Autos mit kostenloser Lieferung nach Hause und einer 14-tägigen Geld-zurück-Garantie kaufen. Alle Cinch-Autos sind nicht über sieben Jahre alt und haben weniger als 70.000 Meilen auf der Uhr.
Die Organisatoren erwarten bei der nächsten regulären British Motor Show vom 19. und 22. August 2021 mehr als 50.000 Besucher im Farnborough International Exhibition and Conference Centre. Die Termine wurden so gewählt, dass sie mit den britischen Schulferien zusammenfallen und für so viele Besucher wie möglich zugänglich sind.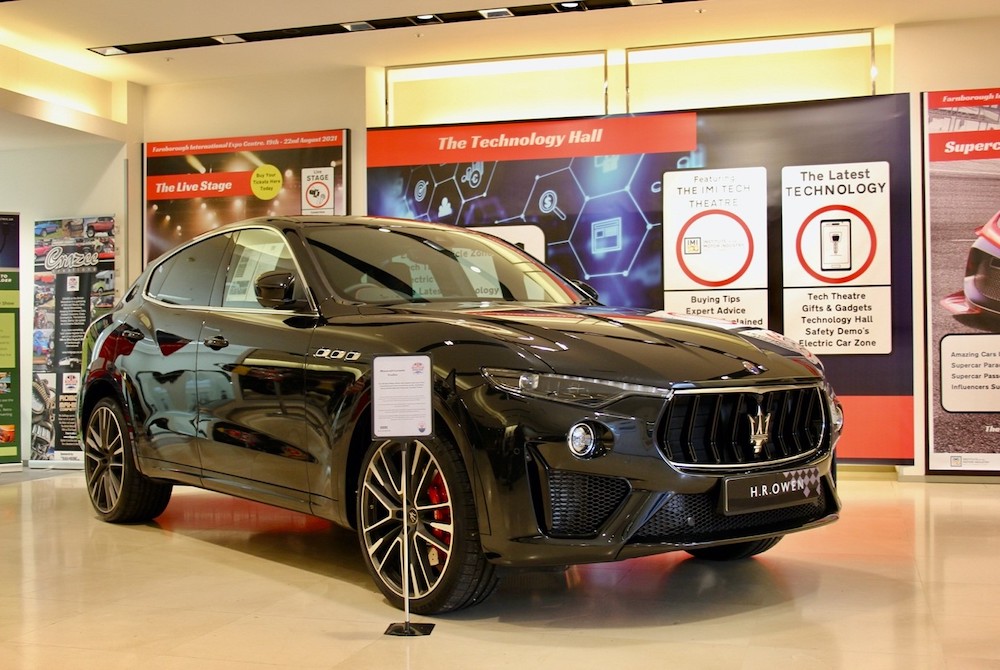 Fotos: ©British Motor Show
Die unbefugte Verwendung und / oder Vervielfältigung von redaktionellen oder fotografischen Inhalten von Classic-Car.TV ohne ausdrückliche und schriftliche Genehmigung des Herausgebers ist strengstens untersagt. Auszüge und Links dürfen verwendet werden, sofern Classic-Car.TV mit einem angemessenen und spezifischen Verweis zum ursprünglichen Inhalt, vollständig und eindeutig in Verbindung gebracht wird.

The unauthorized use and/or duplication of any editorial or photographic content from Classic-Car.TV without express and written permission from the publisher is strictly prohibited. Excerpts and links may be used, provided that full and clear credit is given to Classic-Car.TV with appropriate and specific direction to the original content.